The hotel voip telephone system solution is designed to meet the daily telephone communication needs of the hotel (hotel room customer service, front desk call, call transfer, etc.), and integrate the phone with other services through IP voice technology. A broadband network (optical fiber / network cable) is used for transmission, which effectively reduces the construction cost and maintenance difficulty of communication. According to the communication needs of hotel customers, the hotel voip telephone system provides users with stable and efficient front desk service communication and conference functions.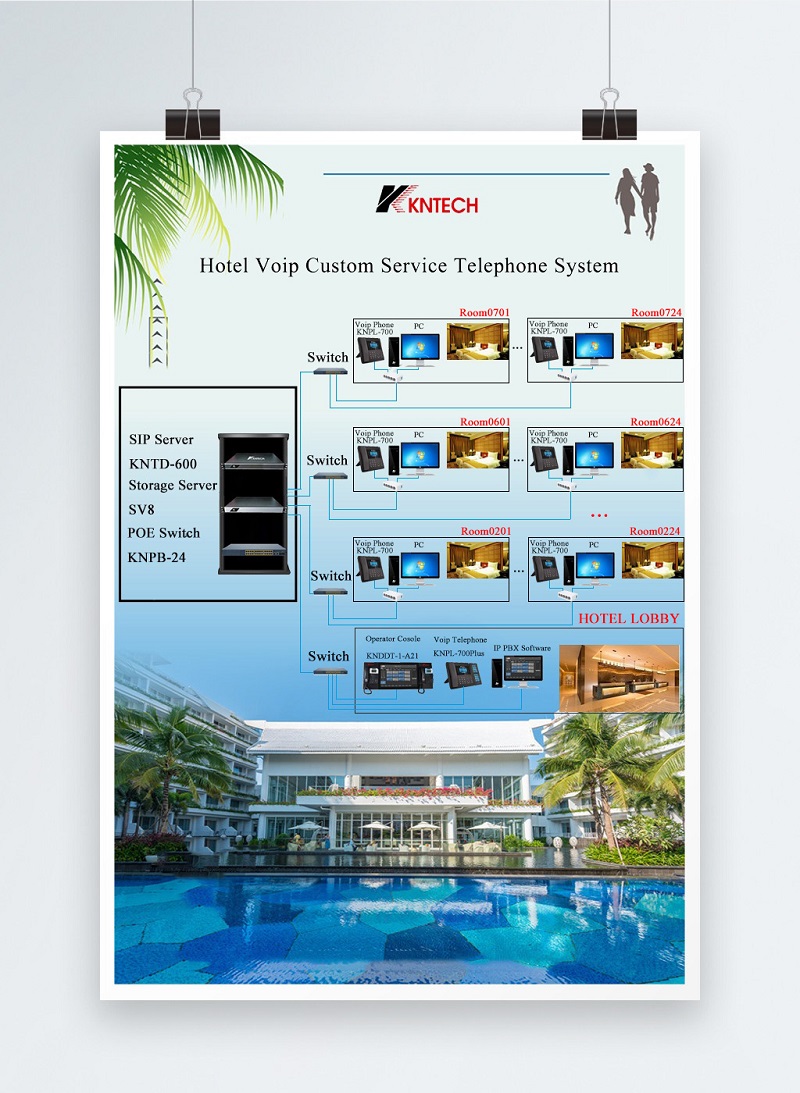 Hotel voip telephone system networking instructions:
Hotel central computer room: 1 set of ip pbx communication system, sip server KNTD-300, multimedia storage server SV8, network switch. All terminals voip telephone are registered to the KNTD-300 server through the SIP protocol, and the server can support up to 300 users. Hotel front desk: configure PC, can manage all VoIP calls through server ip address, log in ip pbx software; operator console KNDDT-1-A21, touch-screen console, can be used to manage and answer calls, KNPL-700 voip telephone is used to answer the call; KNPL-700Plus voip phone with multiple speed dial buttons can be used for speed dialing and forwarding. All rooms are equipped with KNPL-700 voip telephones, which can quickly dial the front desk customer service, can make outgoing calls, conferences and other functions.
Hotel voip phone system advantages
1.voip hotel telephone system application, can directly use the existing network cable in the room to achieve voice communication, reducing communication costs.
2.Using ip pbx phone system, all voip phones can be managed uniformly.
3.IP pbx telephone system has call queue, fast transfer, and under special circumstances, it can also broadcast to all voip phones.
4. Easy installation and configuration, reducing operating costs, the hotel's internal customer service phone is completely free.
5. Comprehensive low-cost IP communication services, including low-cost calls and faxes, multi-party conferences, etc .;
6. Standard protocols and open interfaces. KNTECH uses the standard SIP protocol, which is convenient for interconnection with various types of terminals that support the SIP protocol.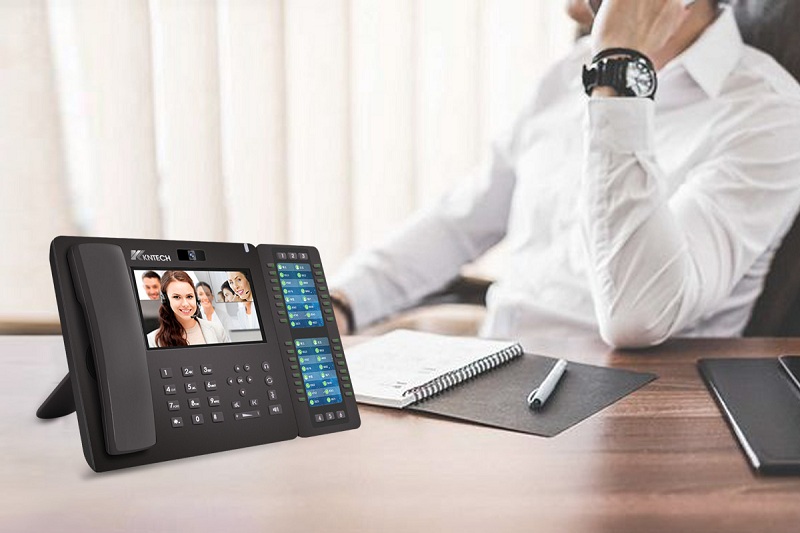 You May Like: