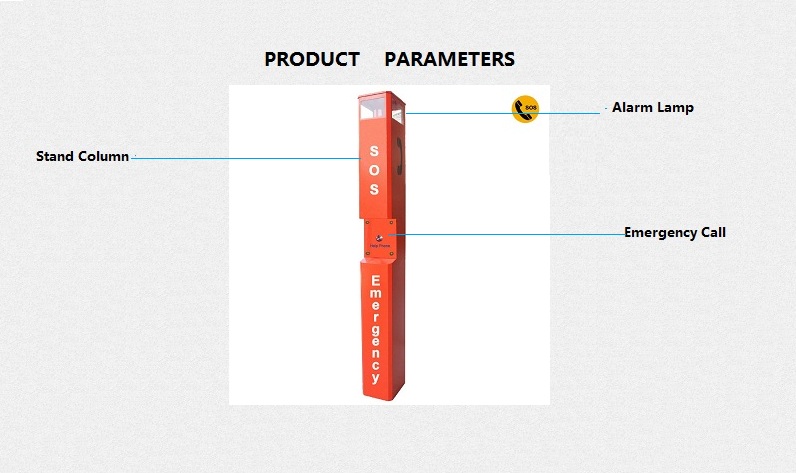 Emergency Roadside Telephone KNEM-21
Emergency roadside telephone aimed for highway, campus high risk area. one button push to talk. Blue light flash. waterproof IP66 for outdoor for wide-area audio broadcast is desired.
The SOS emergency pillar KNEM21 for roads is made of high strength metal body, designed for outdoor use in the field of roads and motorways. It is usually equipped with a hands-free phone SOS KNEM21. Emergency Phone Towers are often used at university and college campuses, parking facilities, shopping malls, medical centers, industrial campuses and transit facilities where wide-area audio broadcast is desired.
Provided in different colors, including the traffic RAL1028 yellow, orange industrial RAL2003. It can be equipped with flashing LED or Xenon headlamps with separate power supply or supplied by telephone line and is completed by symbols (SOS + Telephone) conform to current standards. The symbols can be customized according to customer specification.
The front panel providing door, is designed to support any kind of flush mounting telephone models. The rear panel door is the access to the cable terminals and batteries.Any kind of well protected PCB inside is available on our wide range of producst. GSM/PSTN/VOIP etc. CCTV camera built-in optional.
Blue light station. The LED Blue Light is continuously flashes when the emergency telephone rings, the LED blue light turn on for duration of a call when EMERGENCY button is pressed to draw attention to the unit. The LED blue light turn off when standby.
Wireless Handsfree Emergency Roadside Telephone
KNEM-21 is a truly wireless help phone. Utilising solar power and GSM communications, no cable infrastructure is required to facilitate its use. KNEM-21 is handsfree, ensuring users have both hands available for other purposes, or allowing communication if the user needs to be some distance from the phone.
Standard Features
· Full Duplex Handsfree Speakerphone
· High power amplifier and speaker
· Acoustic echo cancellation
· Background noise reduction
· Quad Band GSM (850/900/1800/1900MHz)
· SMS remote program the hot line.
· SMS Remote alarm
· Over the air firmware updates
· Vandal and water resistant call button and locks
· Sequential number calling (on failure to connect)
· Configuration using SMS commands
· Feature control using operator telephone touchpad (DTMF)
· Tilt solar head
· Passively safe (collapses on vehicle impact)
· Weather resistant
· Corrosion resistant (all metal parts are stainless steel or CRS).
· Vandal resistant body
· Internal foundation anchor
· Fast-fit base mount
· Label/signage space available on all sides
Designed for Usability
Voice clarity is a critical requirement for any help phone but in especially for handsfree help phones. KNEM-21 implements advanced acoustic echo cancellation and noise re, duction technologies allowing clear communication in the noisiest environments.The KNEM-21 audio amplifier is capable of producing up to 15 watts of undistorted digital power which is delivered to an high efficiency full range speaker.
Designed for Reliability
KNEM-21 has been designed from the ground up with reliability in mind. Extensive use of wide temperature and over-rated components helps ensure it is always operational when needed.The electronics are housed in an enclosure that is dust proof and capable of preventing entry of strong jets of water. Of course, jets of water will never reach the electronics module as the body has also been designed to prevent entry of water. All connectors used on the electronics enclosure are at least IP66 rated on both the plug and socket side. KNEM-21 can be equipped with a wide range of backup batteries (from 2.3Ah to 20Ah) allowing reliable operation through the dark months of the year when little sunlight is available for charging.
Designed for Safety
The KNEM-21 body is manufactured using SUS or CRS which allows the strength to withstand abuse by vandals, stones from cars or hail, but also ensures the phone will not significantly damage a vehicle if a collision occurs. KNEM-21 incorporates an unique internal structure that ensures all parts of the phone will be pulled down and under a colliding vehicle rather than breaking apart and possibly impacting the vehicles windscreen.
Designed for Peace of Mind
Integrated monitoring and diagnostics will alert you via SMS of abnormal phone conditions including: low battery, abnormal temperature, door tampering or solar panel removal, or if the phone is no longer standing vertical. Periodic self testing also checks the audio path (microphone and speaker). Ad-hoc self testing can be requested via SMS. Contact sales manager for details to confirm.
Solar panel over 600mm high

EMC: EN50121 (Railway application- Electromagnetic Compatibility)

EN55022: emissions EN55024: immunity
Ingress Protection: GB4208-93 IP65
ITU-T Recommendations K21
Telephone Unit size: 2770*250*200mm Unit Net weight: 160kg
1pcs in each inner CTN box, size: 350X530X4600 G.W: 170kg
20GP: 32PCS 40GP: 65PCS 40HQ: 80PCS
You May Like: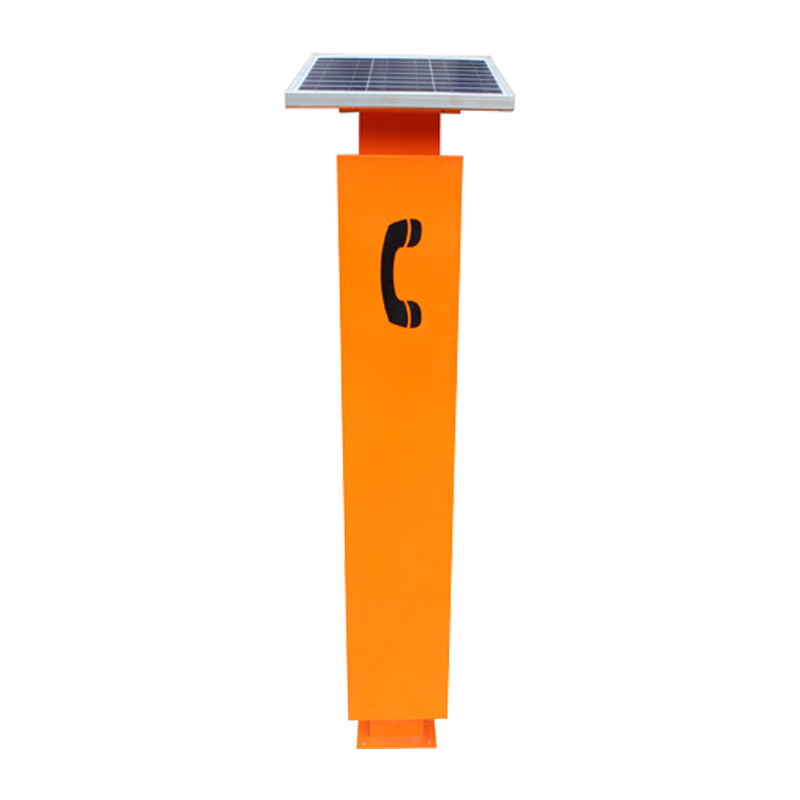 KNEM-23
Voip/GSM/Analogue telephone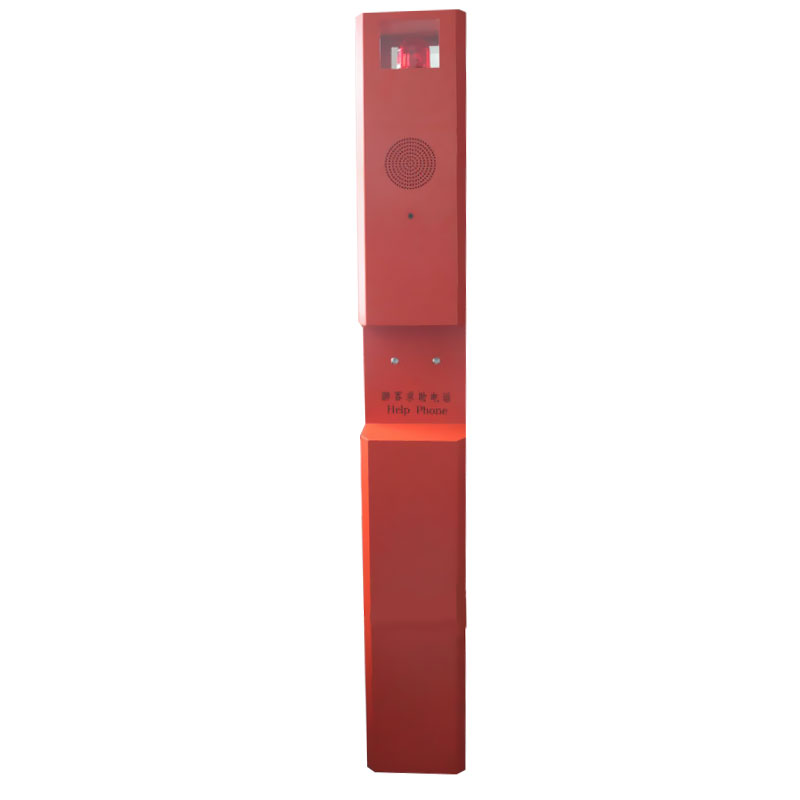 KNEM-21 GSM
GSM Wireless telephone tower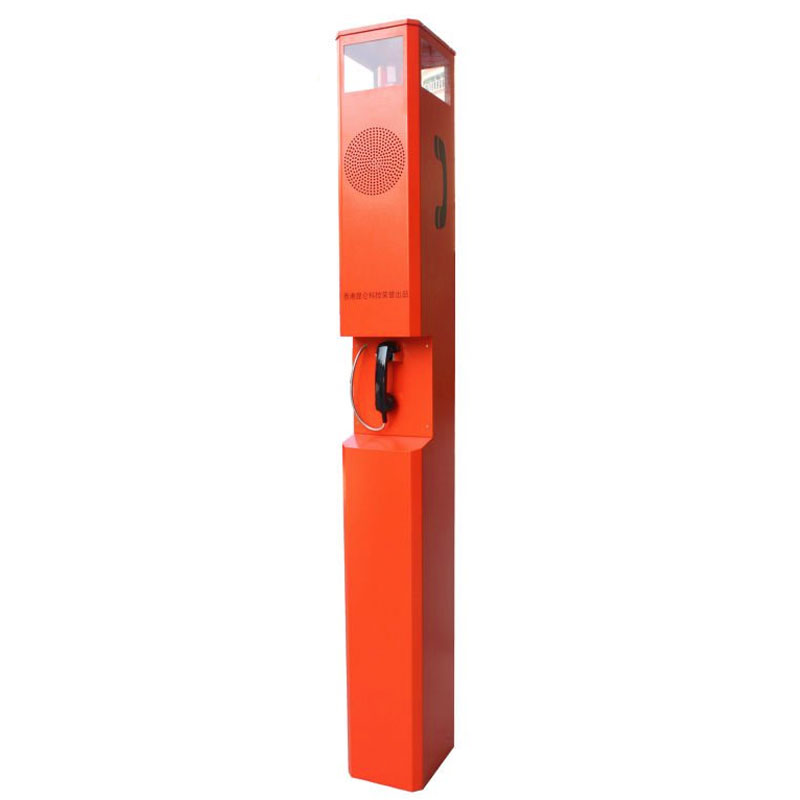 KNEM-26
Wireless telephone tower outdoor