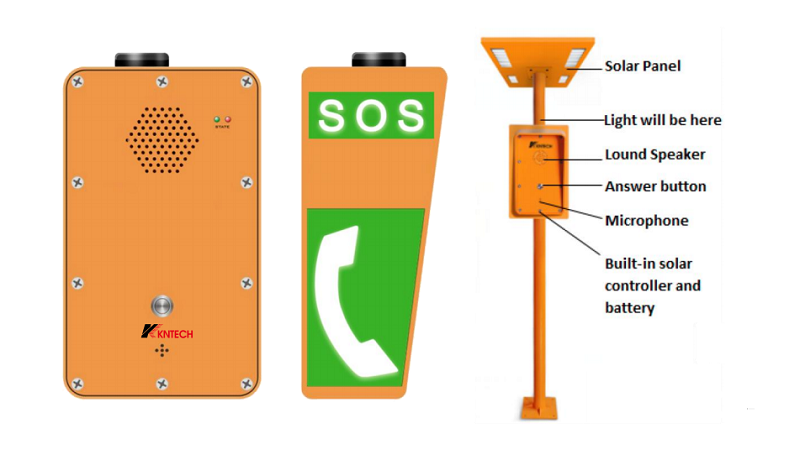 Highway Call box KNZD-09A-1
Highway call box for freeway made of matel. The weatherproof highway call box is rugged and durable. Special sealing design can ensure complete waterproof grade up to IP66. weatherproof , dustproof and moisture-resistant. The Highway call box widely used in expressway and outdoor. Most expressway project need install IP66 telephone for emergency communication. Solar powered highway emergency call box work as 911 call box for freeway assistance.

In the past, highway telephones were a useful communication tool that solved the problem of accidents that could not be rescued in the past on highways. Now with the construction of mobile communication devices, when people have an accident on the highway, they only need to dial 911 through their mobile phones, and this is a safer way. At present, in many places there are still places where mobile signals cannot be covered, and the construction of highway call box is indispensable.
What is highway call box?
The road telephone call box is an emergency help phone booth specially installed on the road to facilitate the driver to have an accident on the road and urgently ask the staff or the police for help.
What is an emergency phone?
An emergency call is an emergency number that prompts the relevant department for assistance in the event of an accident, such as an alarm call 911, 999, 112.
How far apart are the emergency highway call box on the highway?
Highway call boxes are often installed along highways around the world for emergency relief. On the highway, a call box is usually installed at intervals. In the UK, usually one mile each, an emergency call box is installed and there are signs. In China's highways, an emergency call box is usually installed every 2.5 kilometers.
Highway roadside telephone or call box
Emergency highway call boxes are emergency safety telephones that are built with the consideration of road management and road safety considerations. The installation of highway emergency call boxes can effectively reduce the casualties of accidents and help tourists get emergency assistance.
Highway call box, VoIP and analog phone?
In roadside applications, the best choice for a call box is a VOIP phone or a gsm phone. The VoIP call box uses IP networks for voice communication and has great benefits in highway emergency communication management.
Features:
1. GSM telephone.
2.Metal body,solid and temperaturebearable.
3.Handset free, 3W loudspeaker.
4.Heavy duty vandal resistantbuttons.
5.With or without keypad optional.
6.Waterproof grade aboutIP66.
7.Body with grounding connection protection.
8.Support hotline call, stop if the other side hangup.
9.Built-in loud speaker, noise canceling microphone.
10.Lighting will flash when there is an incoming call.
11.Built-in rechargeable battery with solar powered panel.
12.The design is super thin and smart. Embed style and hanging style can bechosen.
13.Time out function optional.
14.Color: Yellowor OEM.
15.Temper-proofbody
16.Special alarm message by SMS function if: *Push button not wok *Low battery *Low GSM signal *Door opened *SMS recipient number *Hot line number
Main PCB
1.Well treated PCB used inside the phone.
2.Robust screw terminals used for the connection of ringer,handset,line in,hook switch.
3.All connectors be greased in production.

Main PCB
1. Ringing: Through internal Speaker/ringer
2. Time out: selectable 0-20 minutes
3. Temperature: 0°C ~+60°C
4. Relative Humidity: up to 90%.

Anti-tamper antenna

Prevent the destruction of the antenna by external force majeure.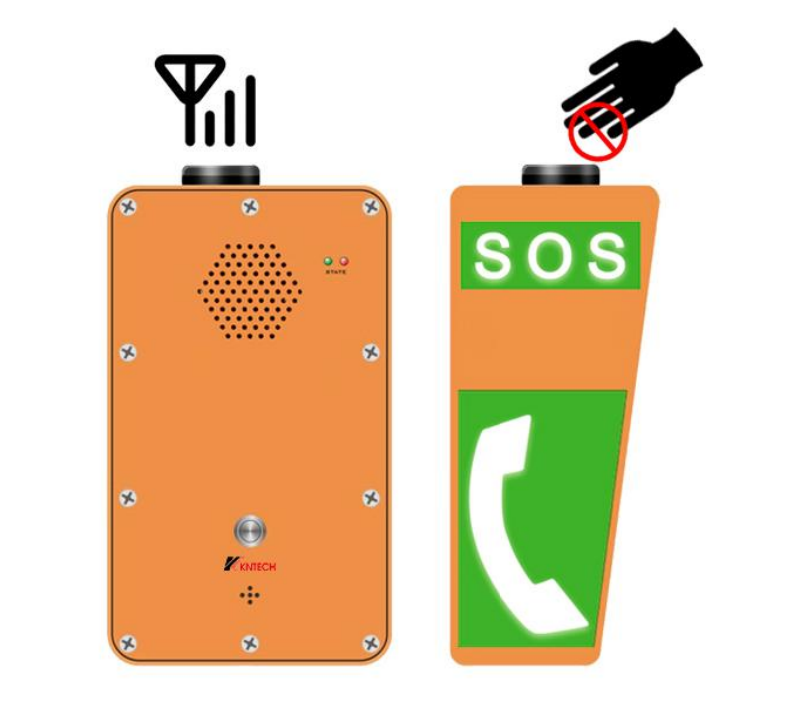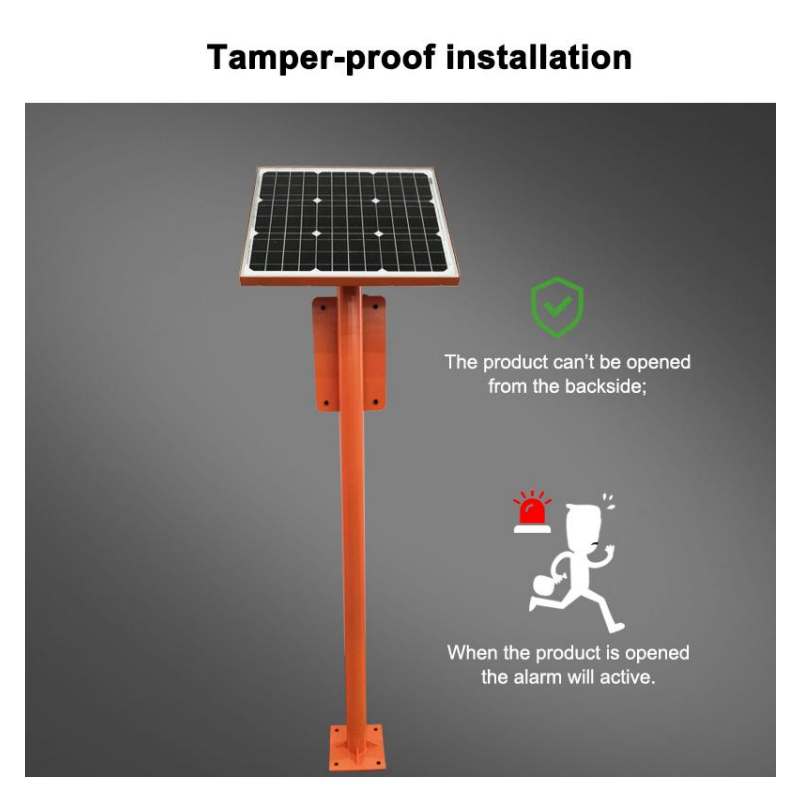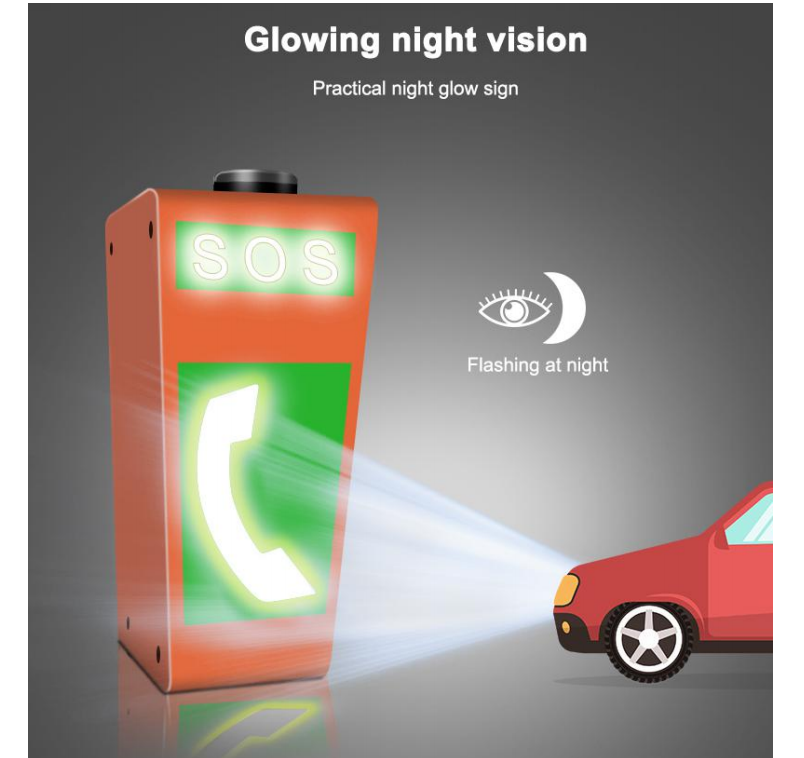 Telephone Layout KNZD-09A-SC5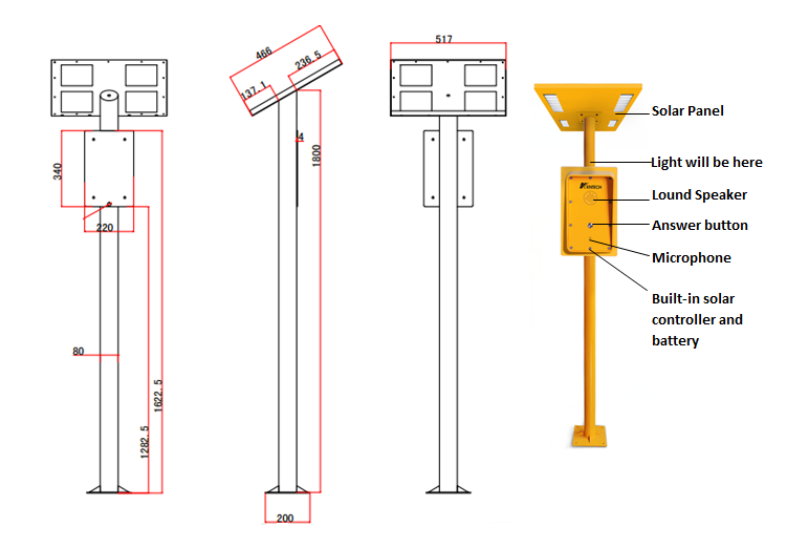 Mounting Bracket
Connection cable
Stainless steel connection cable to exchange
Well treated keep waterproof.
EMC:EN50121(Railway application-Electromafnetic Compatibility)
ITU-T Recommendations K21
Unit size:300*180*150mm, N.W:3.3kg
1pcs in each inner CTN box,
Box size: 439 x 277 x 191mm G.W: 4kg
4pcs in outer CTN box, size: 566 x 445 x420 mm G.W: 17.3kg
SC5 (Solar Pillar) 1pcs/CTN; size: 185*30*30cm; GW: 49KG.
You May Like: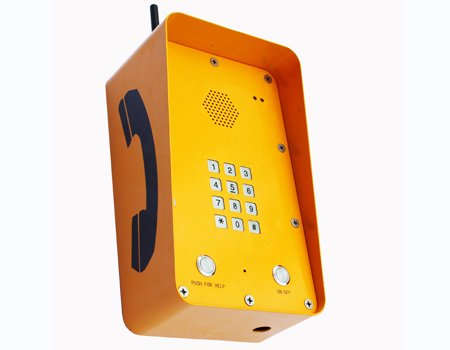 KNZD-09A
SOS Telephone GSM outdoor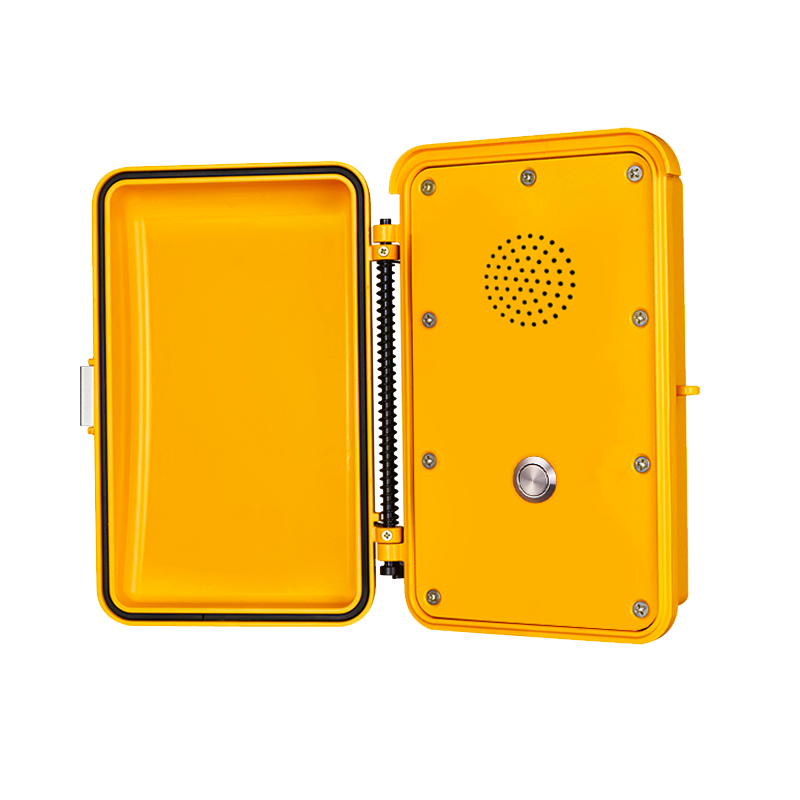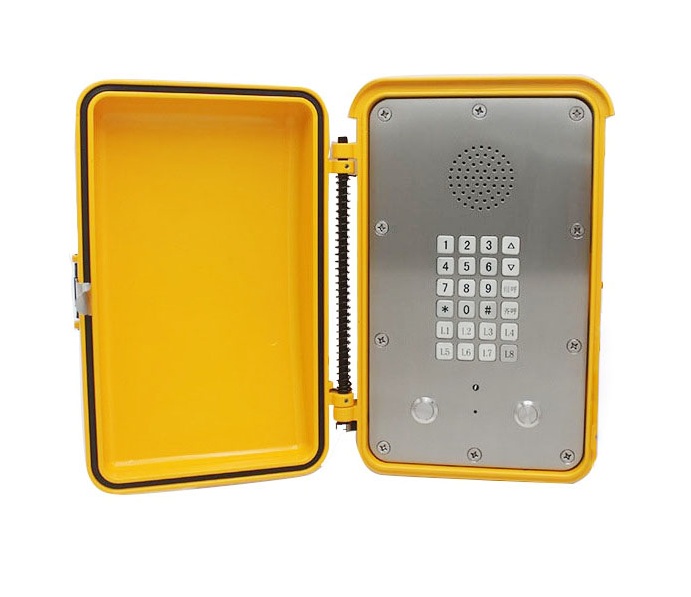 KNSP-15MT
Rugged telephone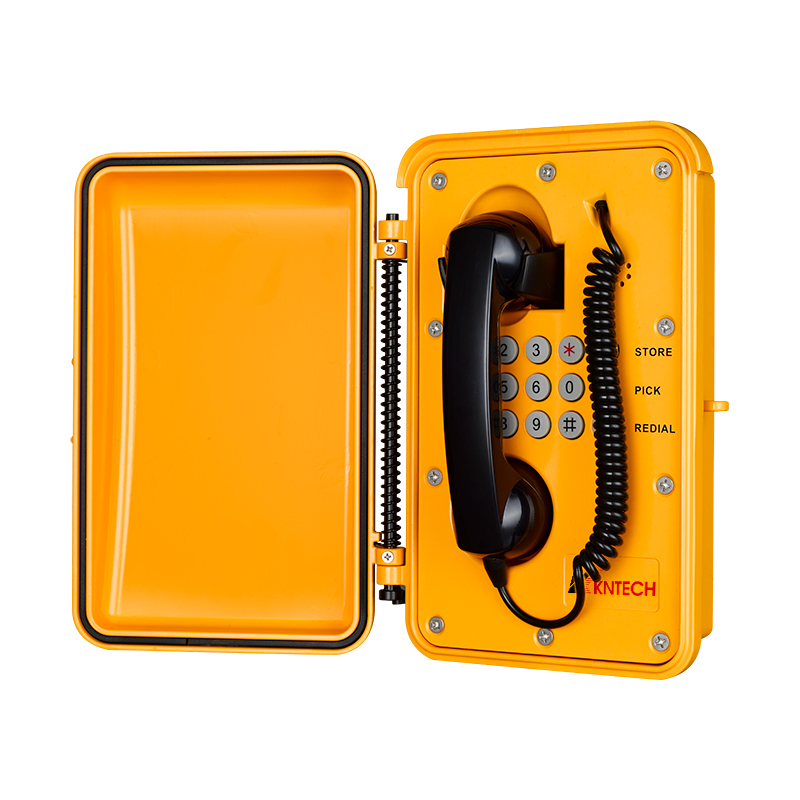 KNSP-01
Weatherproof telephone