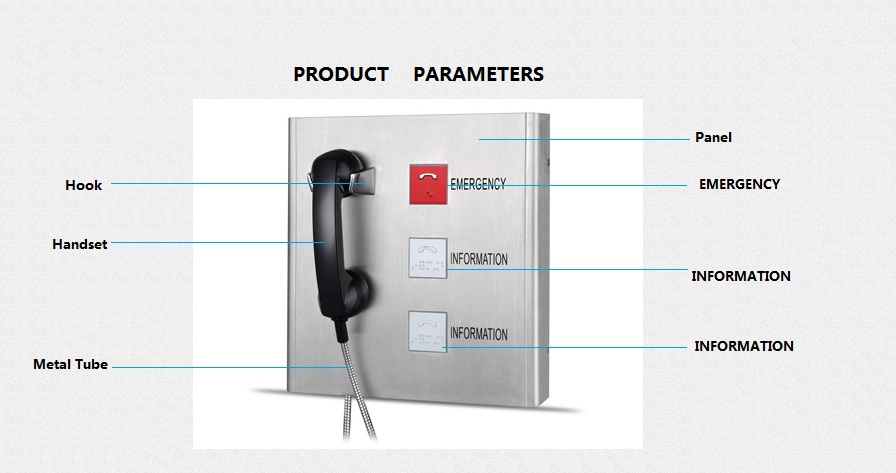 KNZD-27 Emergency IP telephone
As a professional Emergency IP telephone factory, we provide different kind of Emergency IP telephone and export to 130 countries. The Most Professional Emergency IP telephone Manufacture in Asia! we can provide the emergency roadside telephone for outdoor.
Operations & Use

Receive a call:
Pick-up the handset when the phone rings. Put the handset back on the cradle when call is finished.
Dial:
Pick-up the handset, then to push one of the call buttons.

Store numbers:
Connect phone line, move jumper on the PCB from 1 to on, Pick-up the handset ,input numbers, then press any key of s1-s3 as address of your stored number, Put the handset back in the cradle, move jumper on the PCB from on to 1. close phone case.
Installation: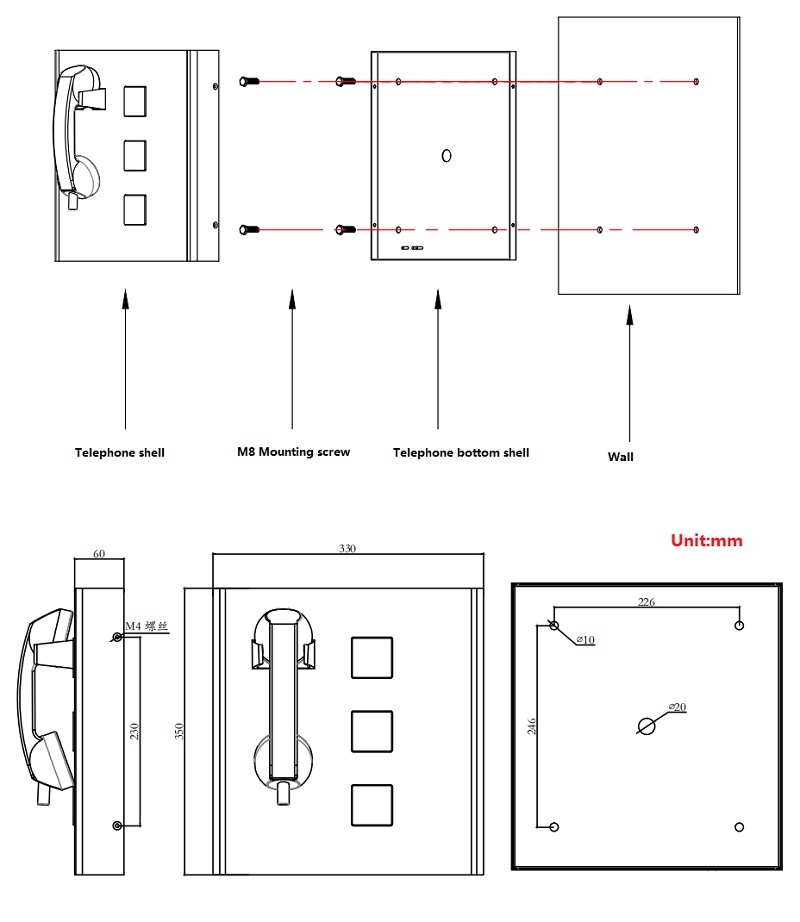 Certification:
Unit size: 350*330*60(mm) Unit N.W.: 5.5KG
EMC: EN50121 (Railway application- ElectromagneticCompatibility)
EN55022: emissions En55024: immunity FCC ITU-T Recommendations K21 Tel: 0086755 29790158 / 27448753 Fax:0086755 29790278

Packing Detail:
Unit size: 350*330*60(mm) Unit N.W.: 5.5KG
You May Like: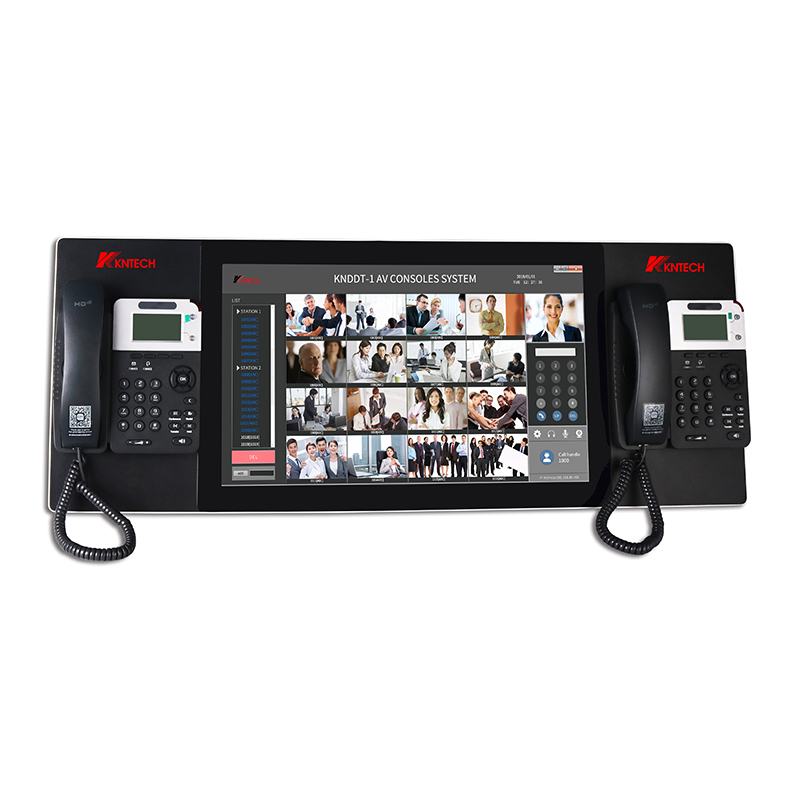 KNDDT-1-AV21
Operator console center
KNDJ-1
Bank window intercom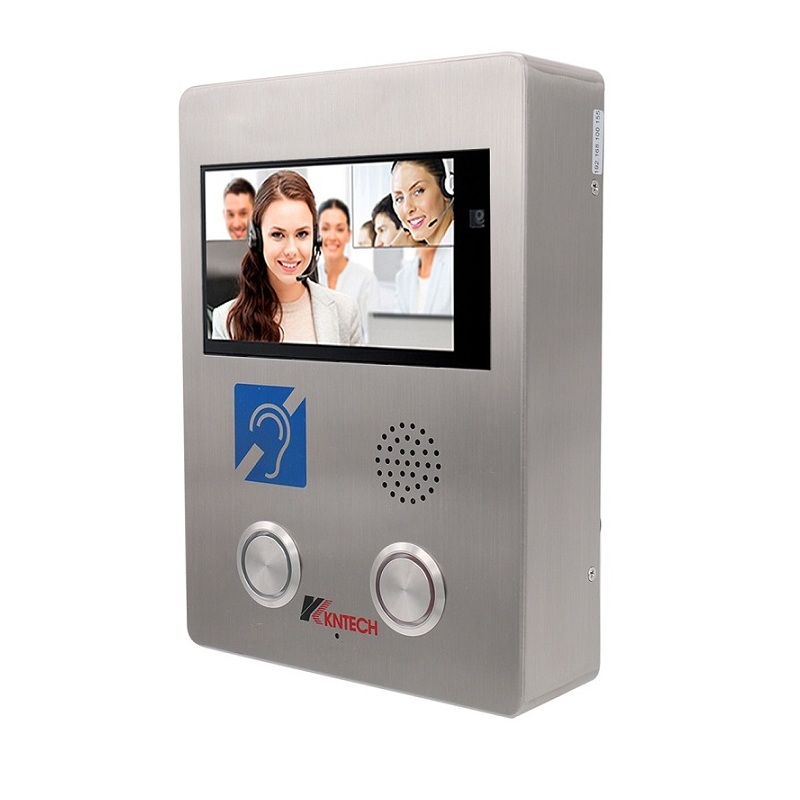 KNZD-60M
Video Intercom System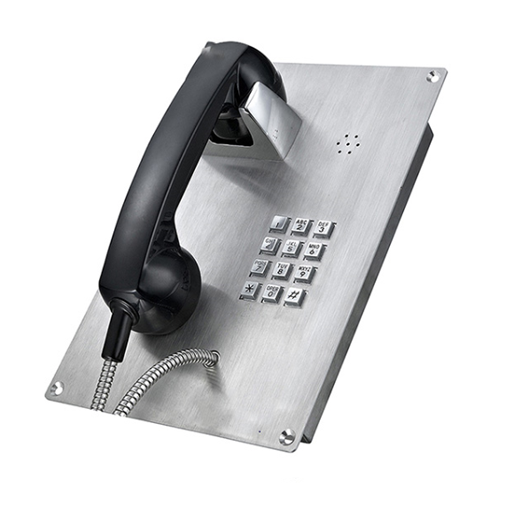 KNZD-07A
Public emergency telephone
---
==>>>> Product Specification
TECHNICAL SPECIFICATION
1、 Applicable for various types of SPC exchange and dispatching exchange system with feeding voltage of 45-60V.
2、 Ambient temperature:-30℃~75℃ Relative humidity:10%~95% Atmospheric pressure: 86~106Kpa Circumstance noise:≤ 60dB(A)
3、 Sound level of ringing:≥85dB(A).
4、The distance between telephone to PABX Maximum:7KM
5、 Phone line powered