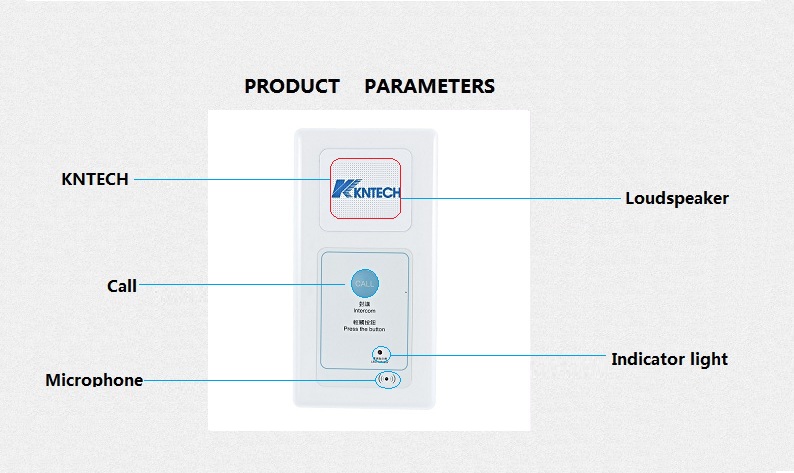 Voip clean room phones KNZD-63A
Voip clean room air shower room window intercom telephone, one-on-one hands-free call does not require switch telephone line or network signal, etc., a line docking can directly hands-free intercom. Support one-touch dialing, one-button hands-free, fast communication, is the best choice for indoor communication.
We specializing in the production and sales of Dustproof telephone waterproof telephone emergency phone intercom door phone for hotel or clean room.
The clean room phone is embedded in the installation and is usually used in the pharmacy clean room intercom and clean room communication system.
Product name:a key call clean room telephone
Model No.:KNZD-63A
Anti-jamming, anti-noise,SIP technology, point-to-point call directly,Without PBX
Cleanroom phones are designed for pharmaceutical, cinemas, and more. Available in both integrated and wall-mounted designs, power from the telephone line requires no additional power. There is also a VoIP version.
Hands-free phone in a clean room for pharmaceutical and hospital customers
Cleanroom phones are analog phones that are part of the analog, digital or general VoIP communication system. But is especially designed for cleanroom applications
The standard unit receives power from the telephone line and does not require additional power and can be replaced directly with existing analog phones.

These devices comply with IP.6.5 standards for protection against water and dust.
Additional network card to open the door with a remote password
Clean room phones are designed for clean rooms and laboratories. Translucent cushion cover protects the machine from disinfectants, chemicals and contaminants. Keyboards and speakers are placed on a flat surface for easy cleaning. Anti-vibration film provides excellent sound effects
Analog Clean Phone hands-free operation is suitable for clean rooms, clinical environments or hygienic environments. The operation is very easy. You can call using two automatic dialing buttons, or general calls using the full keypad. The image you see will be printed on the back of the overlay to prevent particle flow and to ensure long life. Graphic overlays are designed to withstand exposure to scratches of many chemicals commonly used in aseptic environments. Cleaning phones have a built-in or wall-mounted design that can operate in standard mode or intelligent operating mode.


INTRODUCTION:
A key intercom for clean room,with super slim body,delicate appearance,easy installation.It is especially designed for Pharmaceutical factory, hospital operating room, clean room and clean workshop. The intercom receiver occupy space less. No exposed surface, UV + PE line surface material inserted into the wall smoothly and completely.You can clean by water or wipe directly with no damage. This intercom is waterproof and dust-proof. Knzd-63A clean room telephone has strong anti-jamming capability, and achieve the European standards EN50121. It is anti-static and enclosed design, no industrial components exposing to air.Press CALL button to off-hook or end the call.Only need one network cable to connect with two pcs of intercom in clean room. Digital signal transmission, there is no outside interference.Sounds improve 15 DB than ordinary clean room telephone.
FUNCTION:
One key call:press CALL button,opposite side rings automatically, allow answer automatically.
Incoming call flashing notice:led indicator brightens when calls coming.
Talking time limited:It has 7 minutes to talk when the call is connected.Time to the end,telephone hang up automatically.The function of preventing the phone is busy are factor defaults.
Automatically hang up: if called ended,the caller would hang up automatically after detecting the busy signal.
Material:ABS
INSTALLATION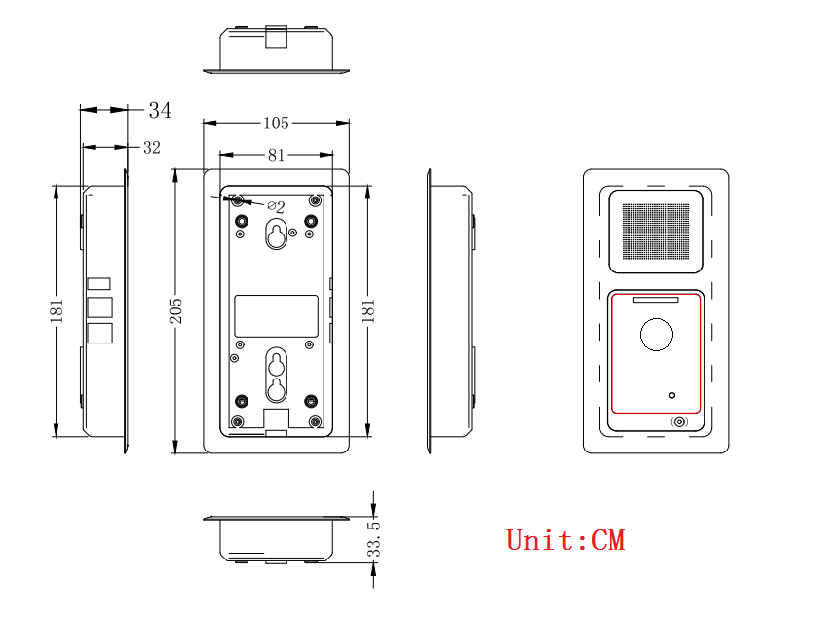 Material:

ABS
Dimension:
205*105*34mm
You May Like: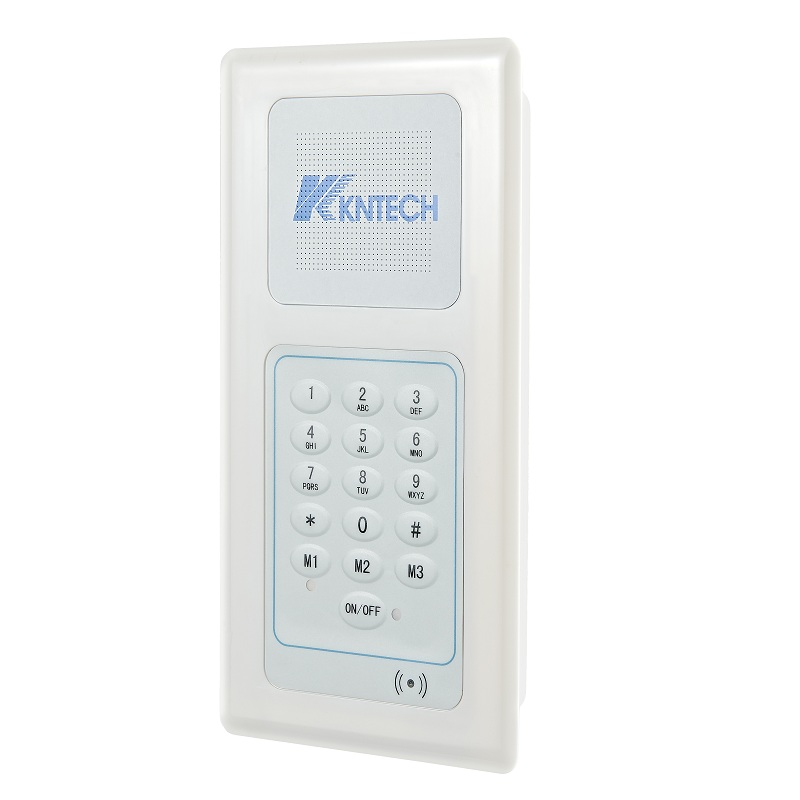 KNZD-63
Cleanroom intercom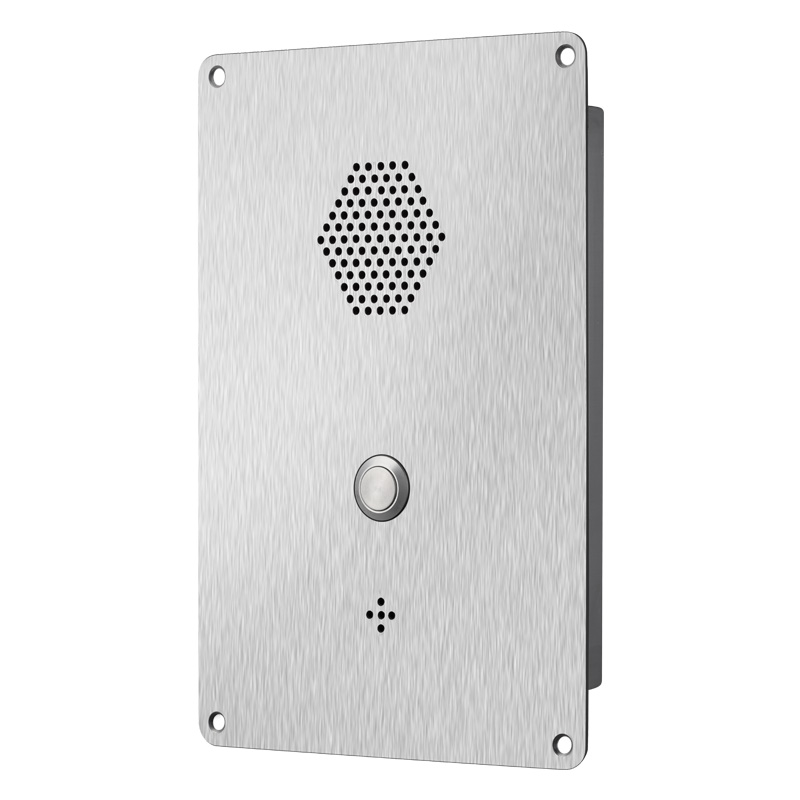 KNZD-09
Emergency Voice Intercom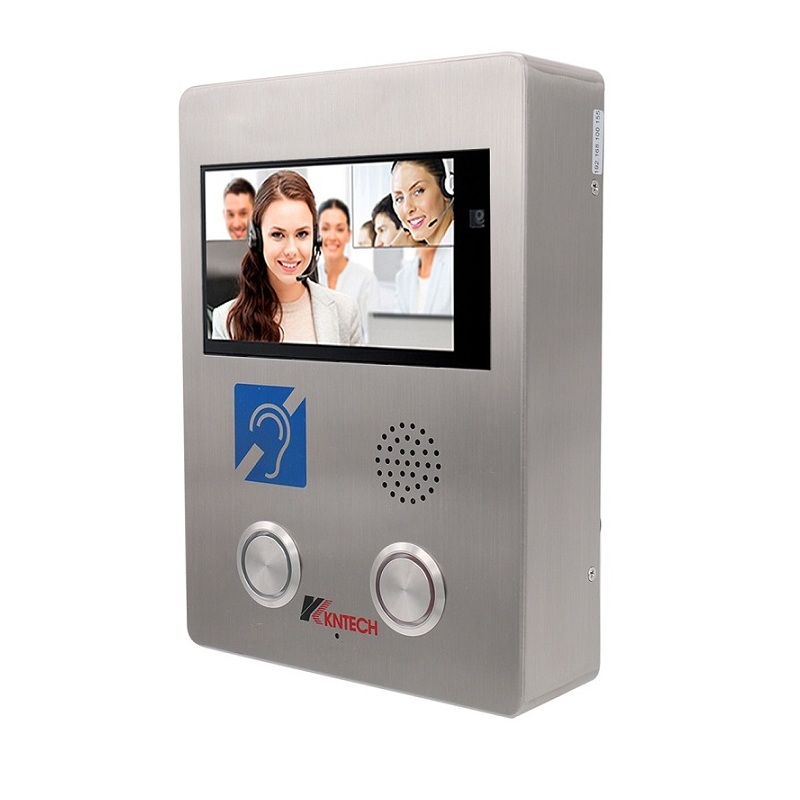 KNZD-60M
Video Intercom System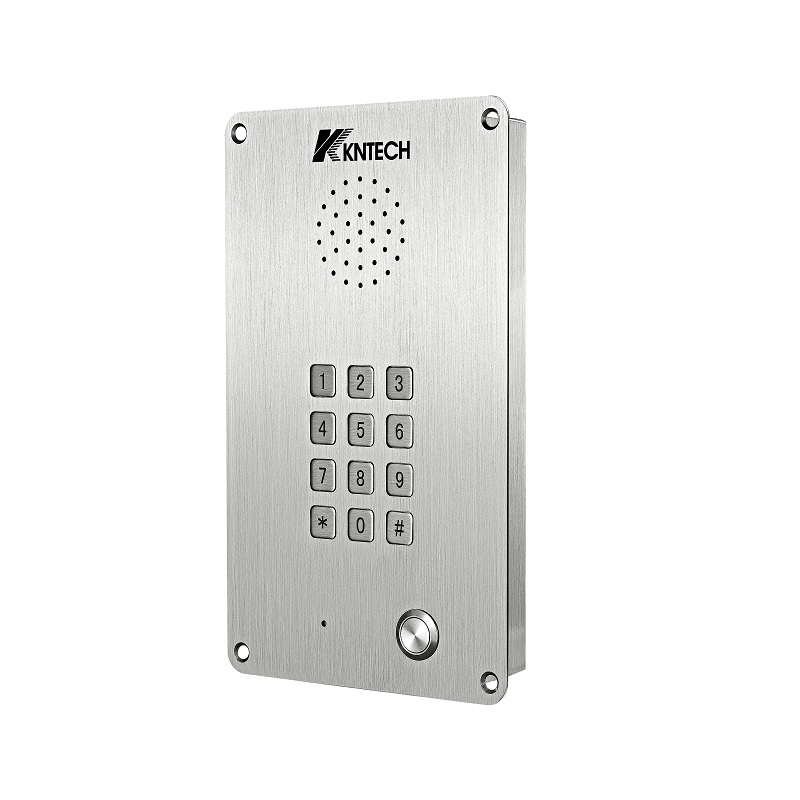 ---
==>>>> Product Specification
TECHNICAL SPECIFICATION:
1. Working condition:
Environment temperature:-25℃~+50℃ Relative humidity:45%~95%
Atmospheric pressure:86~106Kpa Environment noise:90≤dB(IP type)
2. Ringing level:85db
3. Communication Transfer index:(5Km)SLR ≤12,RLR ≤-1,STMR ≥10, input resistance:600Ω
4. Power supply DC5V1A,220V power adapter
5. Digital signal transmission, support SIP2.0 and connect to network signal