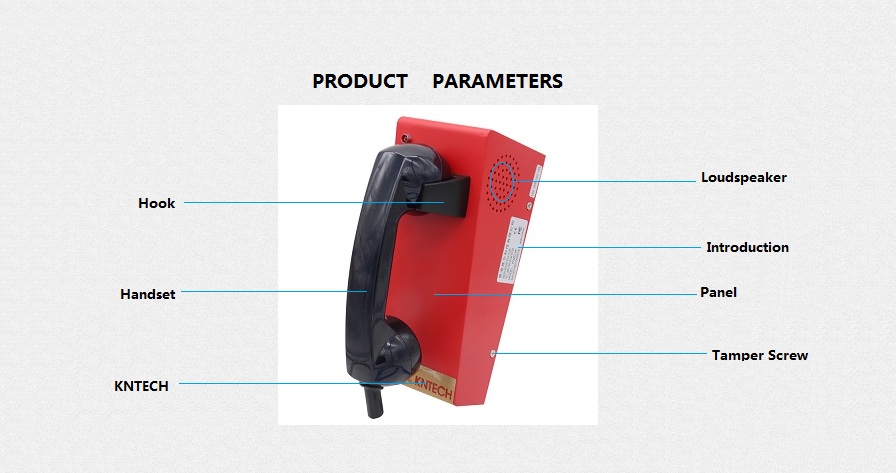 Desktop telephone
KNZD-28
The Desktop telephone is an answering phone designed specifically for industrial complex situations. The industrial telephone uses cold-rolled steel as a metal casing, and the telephone has anti-corrosion and anti-destructive properties. Rugged, long-life, the best choice for industrial telephones.The
desktop

industrial telephone will be designed to work on railway, metro, tunnel, etc. Housed in robust aluminium box with one CALL/ ANSWER button, it will offer protection against the outdoor environment and vandals.The unit will meet all the latest European/UK standards telephony, waterproofing IP65, and lightening protection together with offering the level of performance and reliability demanded in such an environment.We are the manufacturer of Very easily operated Rugged Industrial desktop telephone help point emergency calling telephone for hospital or other public place.
+DTMF(Dual Tone Multi Frequency)
+Matching with most PABX,PBX and PAX systems.
+Hotline call, As soon as you pick up handset the phone will put through.
+ Robust Metal body very strong.
+With or without keypad. Auto dial,
+LED indicator to inform you there is a coming call
+Robust and weather resistant, Wearable and moisture proof IP65
+Dual purpose design for wall or desk mounting, simple installation
+Industry standard robust handset with stainless armoured cord
+Well treated metal hook switch.
+Matching with most PABX, PBX and PAX systems. Standard RJ11 Connector
1.It is suitable for automatic instrution amplification telephone system when feed voltage reaches to 33-60v.
2.Environmental temperature:-30℃-60℃.
3.Relative humidity:10%-95%.
4.Atmospheric pressure:86-106kpa.
5.Environmental noise:<=80db
7.Standard frequency:697,770,852,941Hz.
8.Low frequency group:697,770,852,941Hz.
9.High frequency group:1209,1336,1477Hz.
10.Frquency offset:≤±1.5%.
11.The signal level when the lenght of user's line is 3 km.
12.Standard frequency:Low frequency group:-9db.
13.Hight frenquency group:-7db±3db.
14.Level difference frequency high and low frequency of combined signal:2±1db.
15.The total intermodulation distortion caused by harmonic is 20db lower than wave level.
16.Call transmission index:(5KM)SLR≤12,RLR≤-1,and STML≥10,Input impedance:600Ω.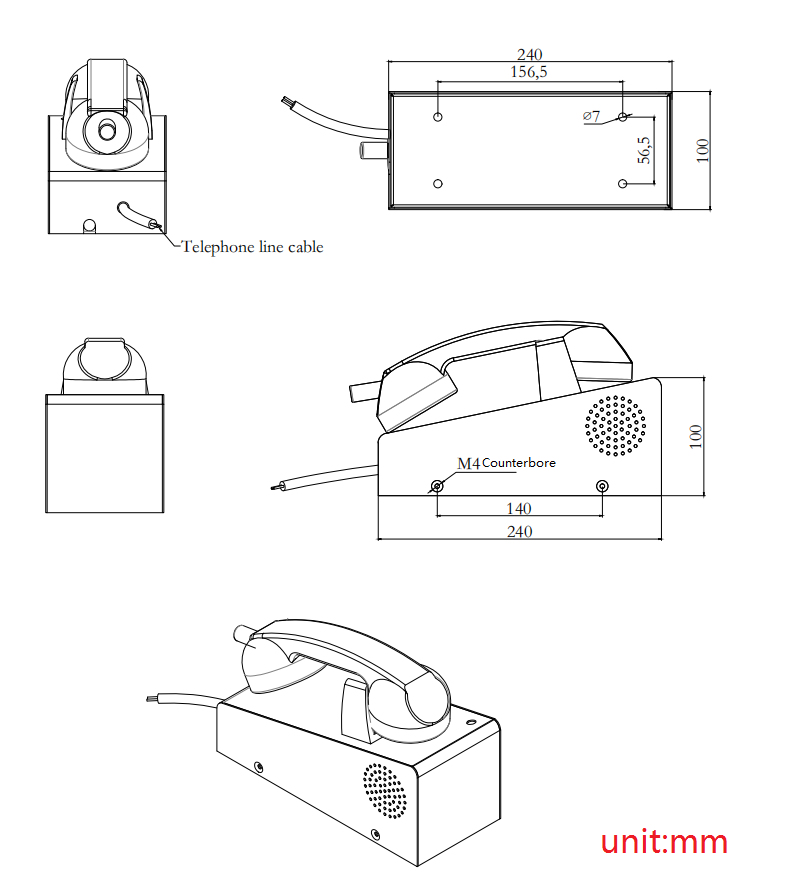 CERTIFICATION
EMC : EN50121 (Railway application-
Electromagnetic Compatibility)
EN55022: emissions
EN55024: immunity
Ingress Protection: GB4208-93 IP67
FCC
ITU-T Recommendations K21
Main PCB
1.Well treated PCB used inside the phone.
2.Robust screw terminals used for the connection of ringer,handset,line in,hookswitch.
3.Selectable 7 minute time out,to release the line if the handset is left off hook.
4.All connectors be greased in production.
Handset
1.Kirk electro dynamic transducer for both handset transmitter and receiver.
2.Spring cable or armoured cable to attach the handset to the telephone main unit.
3.Stainless steel cable to connect exchange.
4.Inductive coupler fitted for hearing aid compatibility.
5.Handset integrity wiring to enable exchange to check if the phone is still operational.
VOIP OVER IP-SIP(Version)
Connection type:Rj45 Socket inside sealed enclosure
Power supply:External 5V dc
Call set-up Protocol:Session Initiation Protocol(SIP)
Configuration:DHCP or STATIC IP address provisioning

Telephone unit size: 230 x 150 x70 mm
1pcs in each inner CTN box,
size: 43.3 x 27.6 x 19.1 G.W: 4.5kg
4pcs in outer CTN box, size: 56.6 x 44.5 x42 G.W: 20.25kg
20GP: 2000PCS, 40GP: 4000PCS, 40HQ: 5200PCS
You May Like: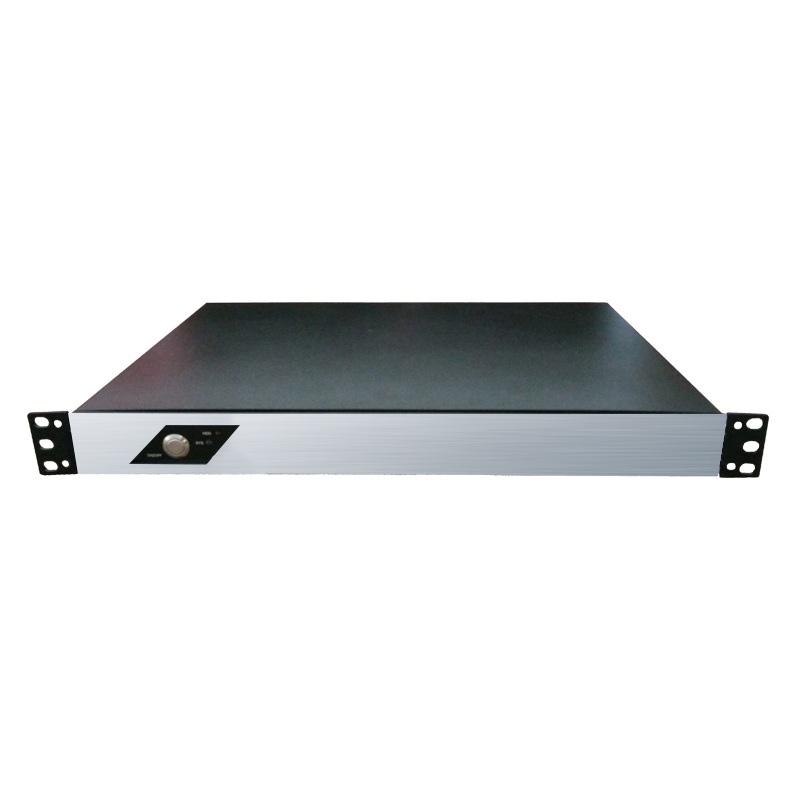 KNREC-SV8
Multimedia storage server
NMS-X1 SNMP
Unified network management system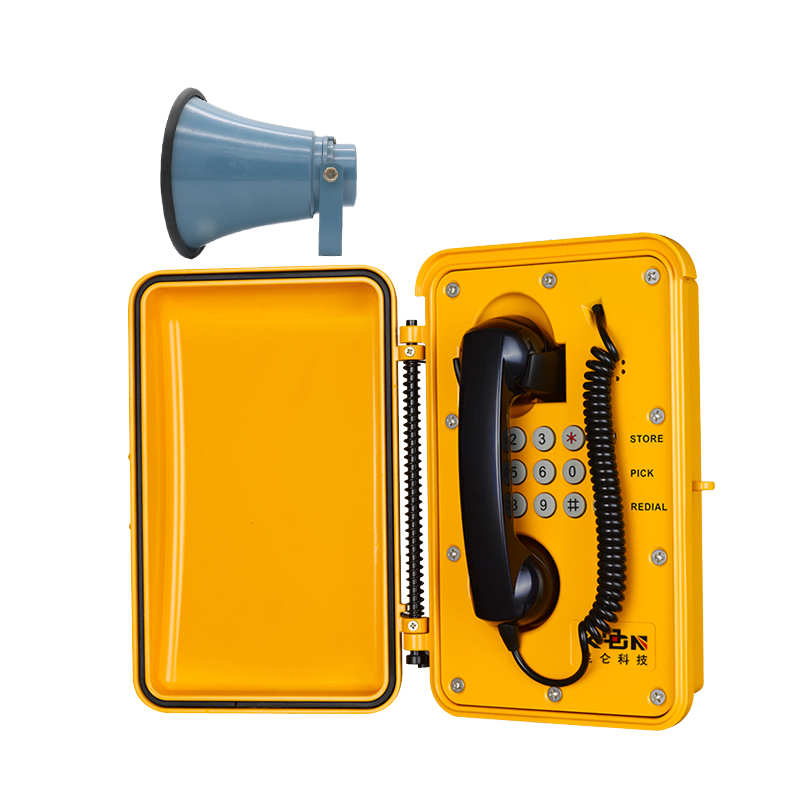 KNSP-08L2
Industrial Loud speaking telephone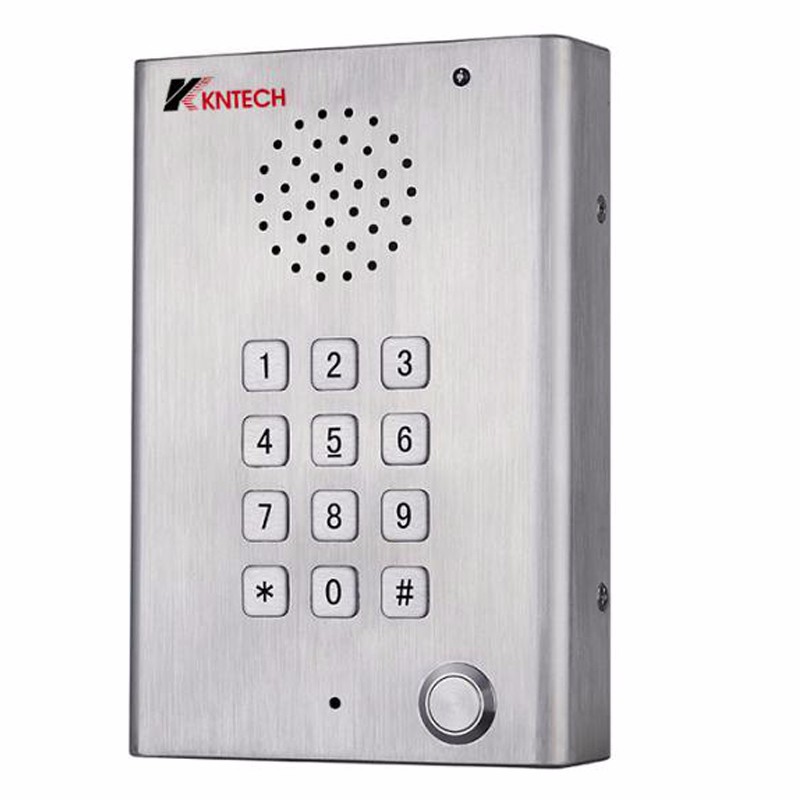 KNZD-29
Vandalproof public phone
---
==>>>> Product Specification
1. Perform condition:
temperature:-10℃~+50℃
relative humidity:45%~95%
atmospheric pressure:86~106Kpa,
environmental noise:≤60dB
2. Main technical index:
work frequency:300HZ~3400HZ
sound level of ringing: 80db
3. Dial number
A : Pulse dial :the break ratio of pulse dial : 1.6±0.2︰1.0
speed of pulse dial:10±1 times/s
B. DTMF dial:
Low frequency:697.770.852.941HZ ;
High frequency:1209.1336.1477HZ
Frequency deflection:≤1.5%;
low frequency electricity plane:-9±3dB;
high frequency electricity plane:-7±3dB
gap of low and high frequency electricity plane in frequency group:2±1dB;
4.Feature of electrical sound
| | | |
| --- | --- | --- |
| | 0Km | 5K |
| Transmit echo assess | ≥+2dB | ≤+12dB |
| Receive echo assess | ≥-8dB | ≤-1dB |
| Side voice conceal assess | ≥+3dB | ≥+10dB |