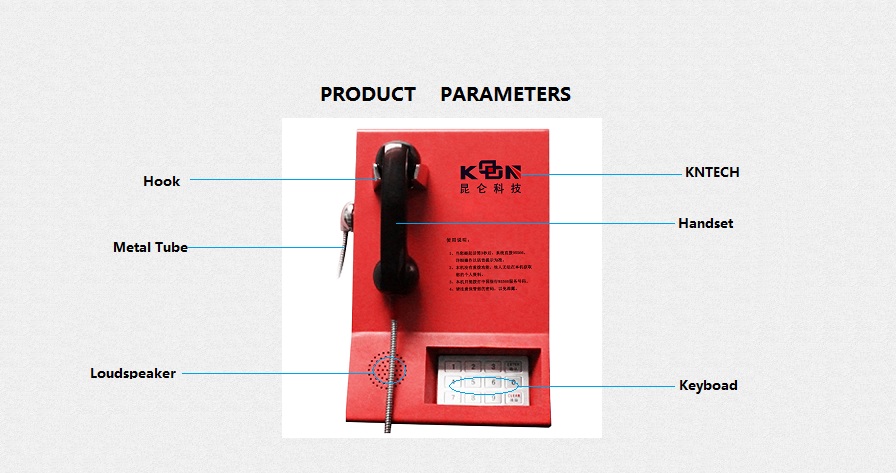 KNZD-22 ATM bank telephone
We are the manufacturer of Beautiful design Cold rolled steel subway services phone emergency call device for ship regulation room can Matching with many PABX,PBX and PAX systems
Setting & operation:
1 The unit can dial emergency numbers such as 110, 120, 119 within 3-5 seconds after picking up the handset.
2 The unit will dial the presetting number automatically within 3 seconds if no any operation after picking up the handset. The presetting number can be changed freely.
Main Product features

1.Cold rolled steel bodt,solid and temperature bearable.
2.High durability,oil,acid,alkali resistance,conform to the standards of GJB-773 and UL1332 requirements.
3.Highly integrated mainboard,using the most advanced industry-specific microcontroller made in ATMEL company.
4.The box with earthing device is completely isolated with internal electric ciruit,and has certain electromagnetic shielding effect.
5.Conversation with clear loud voice,no feedback screaming.
6.Support hotline of exchange system.
7.Support the function of exterior line automatic lift.
8.Support conversation time limited.
9.Strong,thick and beautiful body with embed wall design.
How to set the number:
I. To set the setting password: longly press the "*" key, press key "1" after hearing "DI"tone twice. Then input any three digits number, it finishes setting the setting password successfully if there is three cue tone. (Note: the password is for storing number)
II. To store number: Press the first function key on the upper right of keypad, it enters the setting mode after hearing "DI"tone twice. Input the setting password, then input the number you want to store and press the first function key on the lower right of keypad. It finished storing number.
III. To clear out the number: Longly press the first function key on the lower right of keypad, you will hear a series of continuous "DI"tone. It finishes clearing out the number.
IV. Auto-answer function: Set the ring frequency first, longly press the "*" key, press key "2" after hearing "DI" tone twice, then press 0-9 keys (0-9 stands for ring frequency). It finished setting the ring frequency.
V. Auto-hang up function: the unit will hang up automatically after detecting busy tones 4 times.

Notices:
1. Press any key once, hear "DI" tone once. If you don't hear "DI" tone after press keys, please press again unit you hear.
2. In setting mode, keys have fixed tone that is different from dial tone. If you hear dial tone in setting mode, please hang up and operate again.
3. Please clear out the number you have stored if you want to change the storage number.
INSTALLATION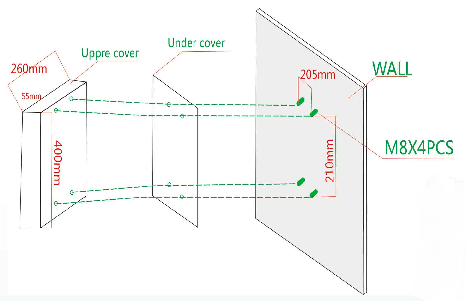 CERTIFICATION


Machine size:400 *260 *110( mm )
Carton size:439 *277 *191( mm )
Packaging material: pearl cotton, carton
You May Like: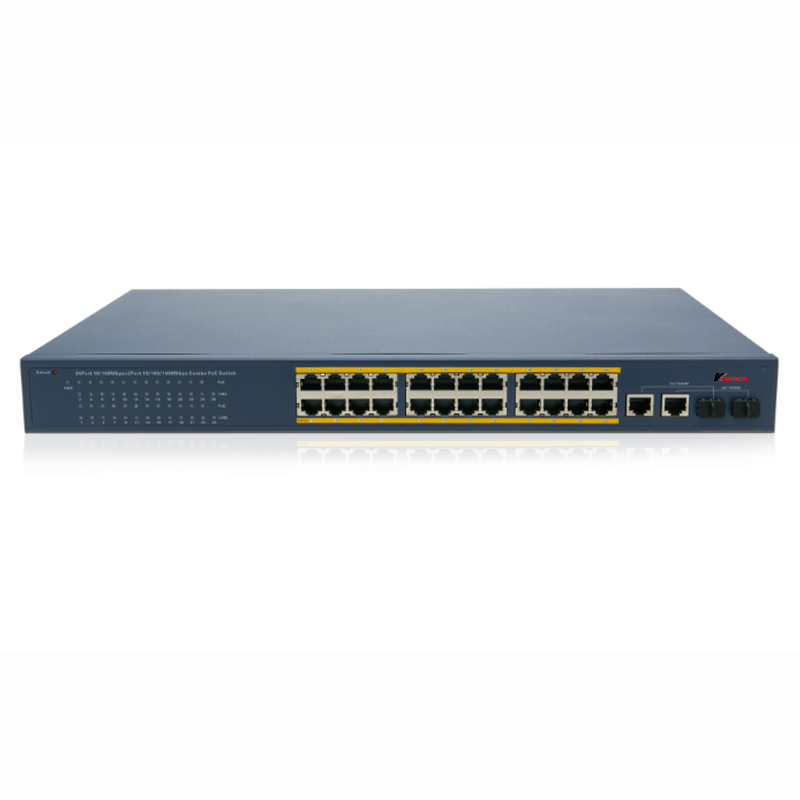 KNPB-24
24-ports unmanaged POE switch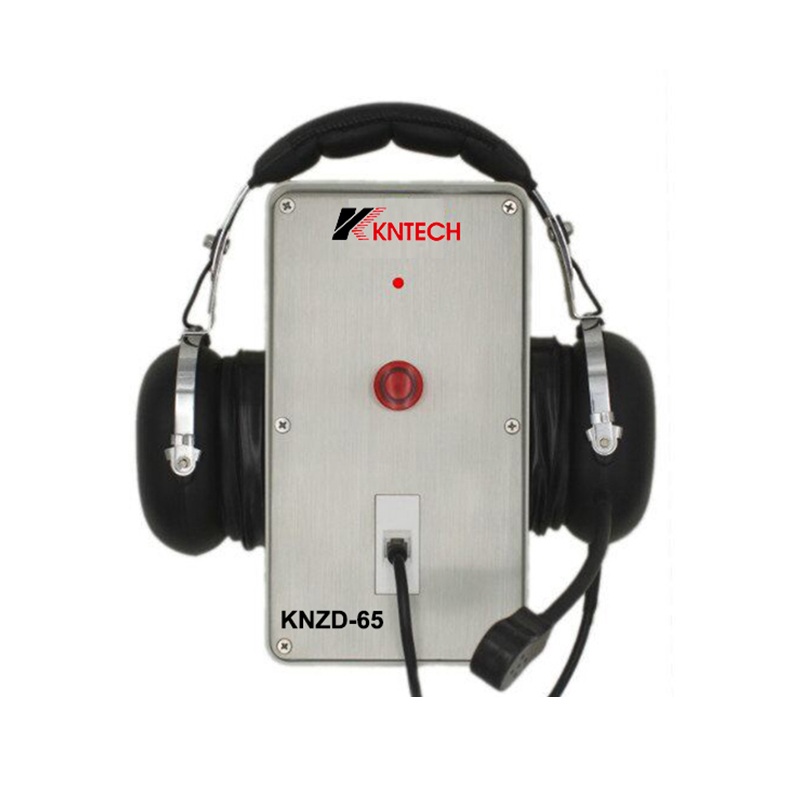 KNZD-65
Waterproof antinoise industrial telephone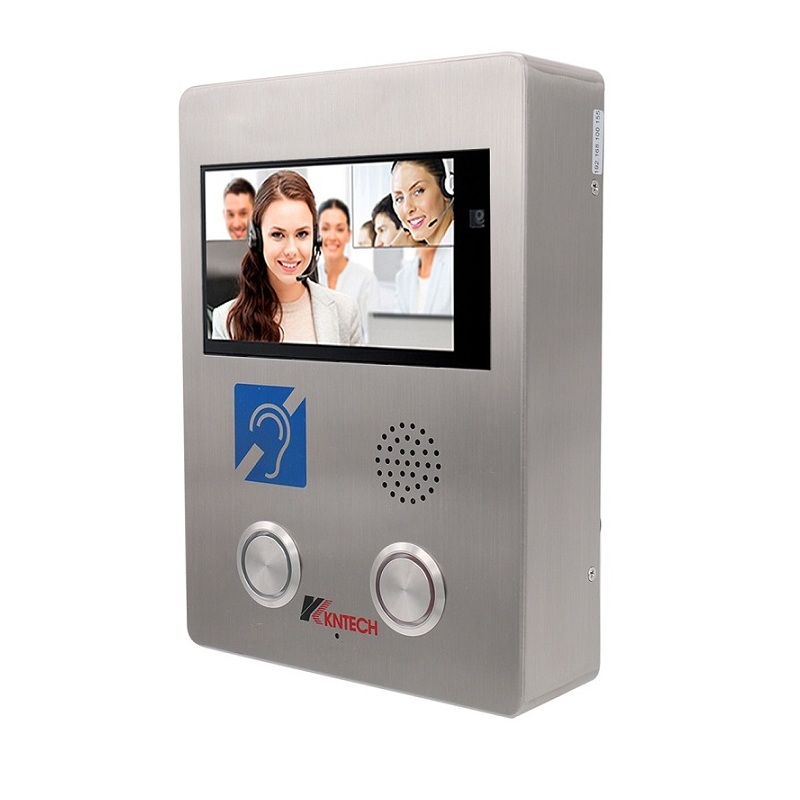 KNZD-60M
Video Intercom System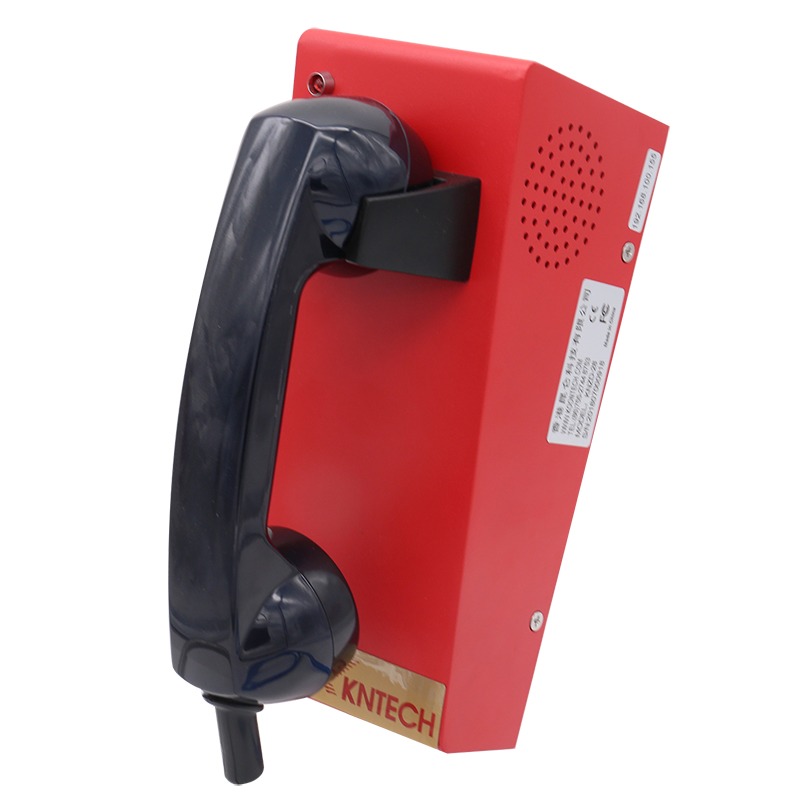 KNZD-28
Industrial Desktop telephone
TECHNICAL SPECIFICATION
1.It is suitable for automatic instrution amplification telephone system when feed voltage reaches to 33-60v.
2.Environmental temperature:-30℃-60℃.
3.Relative humidity:10%-95%.
4.Atmospheric pressure:86-106kpa.
5.Environmental noise:<=80db
6.Double audio dialing.
7.Standard frequency:697,770,852,941Hz.
8.Low frequency group:697,770,852,941Hz.
9.High frequency group:1209,1336,1477Hz.
10.Frquency offset:≤±1.5%.
11.The signal level when the lenght of user's line is 3 km.
12.Standard frequency:Low frequency group:-9db.
13.Hight frenquency group:-7db±3db.
14.Level difference frequency high and low frequency of combined signal:2±1db.
15.The total intermodulation distortion caused by harmonic is 20db lower than wave level.
16.Call transmission index:(5KM)SLR≤12,RLR≤-1,and STML≥10,Input impedance:600Ω.
Autodial telephone, handset emergency telephone, handfree emergency telephone, handset free emergency telephone, Auto dial emergency phone, Metal emergncy telephone, sos telephone, help telephone, GSM telephone, help point, help phone, outdoor emergency telephone, Gaitronics, emergency call point, metal help telephone, camera phone, public telephone, loud speaking phone, bank service telephone, elevator phone, window intercome, LCD telephone, hotline phone, talk a phone, cleanroom telephone, weatherproof phone, SIP phone, voip phone, call point outdoor weatherproof phone, solar energy help phone, tunnel telephone, 2G, 3G telephone, track-side telephone, Vandal Resistant Telephone, sip phone, tunnel phone, metro phone, highway phone, sos phones, sip phones, weather proof telephones, emergency telephones, industrial telephones, VoIP phones, bank telephones, sip telephones,intercom.