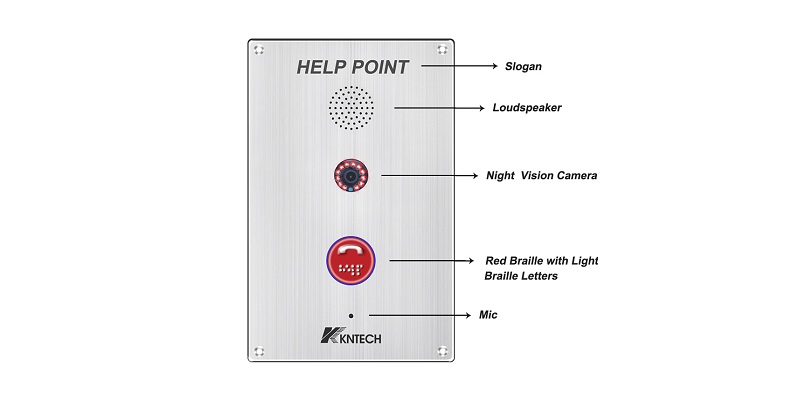 Video intercom KNZD-20
Video intercom, with metal casing, the appearance is corrosion-resistant, anti-destructive, embedded installation, one-touch speed dial.
The intercom with camera can be installed not only in the home, but also as the terminal of

the

door intercom system

.The waterproof level is high and can be customized according to the user.
How to install video intercom?
Install it into the wall in an embedded manner, insert the intercom into the wall, and then screw the intercom to the wall.
Our video intercom
This is a video intercom that is very good in design and quality. You can feel it by touching it with your skin. Its material is very good.
Our video intercom has both embedded and wall mounted installations, easy to install, and a high-definition camera that clearly sees the image on the screen.
Our video intercom can be used for different occasions and purposes.
1. Our video intercom can be installed outside the door as access control, using the buttons on the video intercom, the button and the doorbell use the same dry contact. Using a video intercom to make a call, the owner can clearly see the visitor.
2. As an emergency help intercom to be installed outdoors, or in public. In public, in the event of an emergency, visitors can use the video intercom to ask the relevant staff or the police for help.
KNTECH is a professional company specializing in communication equipment and communication solutions. We have a team of leading communication experts. We can provide customized, efficient, convenient and affordable video communication system for users, ip pbx system and so on.
Video intercom main features
1. VOIP SIP 2.0
2. Braille button IP66 with light On/flash/Off.
3. Dry contact 1 group output
4. Infrared HD Camera night vision.
5. Unite Waterproof rating IP65 dust proof.
6. Super anti-noise technology and quiet communication.
7. Support One-way video call, Built-in real 3W speak.
8. Temperature range from -40 degree to +70 degree.
9. Support standard Session Initiation Protocol(SIP), RFC 3261.
10. Calling indoor extension for two-way conversation.
11. Support deep echo cancellation.
12. Remote software upgrade, configuration and monitoring.
13. Built-in dynamic noise reduction, to achieve high-quality voice communications.
14. Surface electrophoresis coating,Long time no rust, no fingerprint stain.
15. Application: Tunnel, metro, railway, LRT, speedway, marine, ship,offshore, mine, power plant, etc.
Video intercom certification:
RCM:AS/NZS CISPR 32
Australian communications:AS/CAS004
Australian Equipment:safety:As/NZS 60950.1:2015

Video intercom size and design: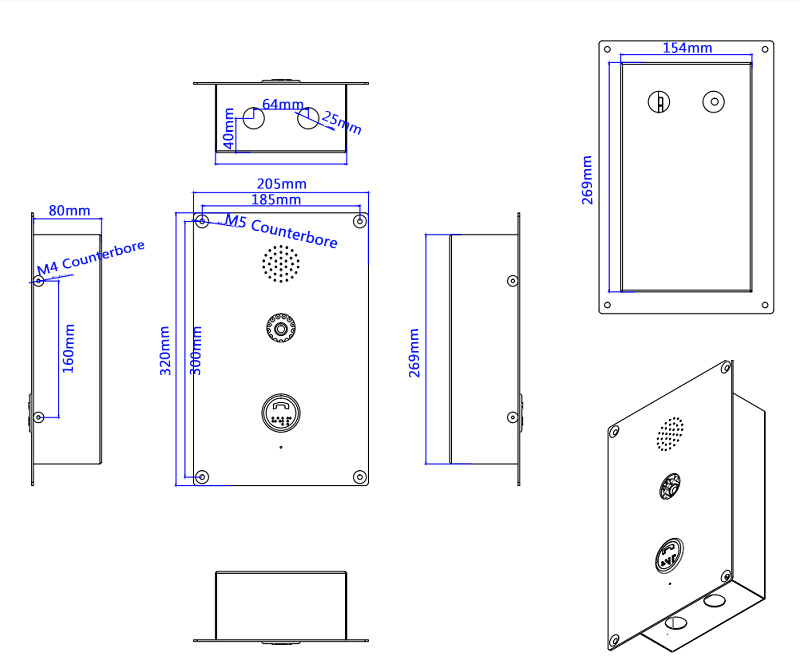 Packaging specifications: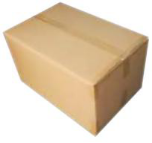 Machine size:320 *205 *80( mm )
Carton size:340 *235 *165( mm )
Packaging material: pearl cotton, carton
---
==>>>> Product Specification
Video intercom specification
Camera: Image Sensor:OV9712 Total Pixels: 720P(1280*720) 15fps
Min. Illumination:0.1lux Field of view:150° horizontal *Opposite 170°
Framerate:15fps, H.264 Lens size: 1/4 inch
VoIP SIP2.0 telephone DTMF dialing
MTBF:100000hours MTTR: 2 hours
Hotline call-- Browser configuration
Communication: Full duplex 2-way hands-free communication
Call Control Signaling: VOIP SIP Info(DTMF), RFC 2833(DTMF)
Local power, 12VDC,Idle 2W, Max 10W
Auxiliary Contacts:1 Aux Output, dry contact
Contact Ratings. Load: Resistive load
Rated load:0.3 A at 125 VAC; 1 A at 30 VDC
Rated carry current:1A
Max.switching voltage:125 VAC,60VDC
Max.switching current:1A
INSTALLATION
Audio Codes:G.711, G.722, G.729
Network:10/100 Base TX Ethernet, RJ45
connectors, Cat5e or better
IP Protocols: IPv4, UDP, DHCP, SIP
1 X LAN Protocols
1X WLAN(IEEE 802.3af), Network Access
Programming: Non-volatile flash memory
programming and configuration through Web GUI
Management and Operation:DHCP and static IP,
remote automatic software upgrade, centralized monitoring, status LED
Echo cancellation code:G.167/G.168

---
==>>>>Telephone System
Video intercom use in the intercom system
The video intercom system is used in the entire subway intercom system, which uses an ip pbx server and a dispatching station to schedule the entire intercom system. The system has a telephone self-checking alarm function, adopts snmp unified gateway system, various system configuration, remote door control, internal dialogue, multi-party talks, queue, broadcast, hands-free dialogue, call transfer function.