The Weatherproof phone will be designed to work on Railway, metro, tunnel, etc. Housed in robust aluminium die case with spring loaded door, it will offer protection against the outdoor environment, vandals resistance and rot resistance.

The unit will meet all the latest European/UK standards for EMC and US FCC, telephony, waterproofing IP67, and lightening protection together with offering the level of performance and reliability demanded in such an environment.

Standard Analogue and VoIP-SIP options available
DTMF(Dual Tone Multi Frequency)
Matching with most PABX,PBX and PAX systems or IP PABX.
Phone line powered, or AC powered for VOIP or POE


1. Product general description
1.1 Main Product features1. Robust aluminium alloy die-cast body,


2. Full keypad with memory, 10 button programmable speed-dial telephone, Illuminated button optional.3. Keypad with shining painting for self illumination in dark area.
4. Weather resistant to IP66 standard, service temperature range from:-10℃ to +75℃
5. Magnetic reed hook-switch


6. PoE-Power over Ethernet, No external power or battery back up required.


7. Lightening protection to ITU-T recommendation K.218. Handset: made of special engineering plastic, high anti-knock resistance, Weatherproof, armoured cable


9. Hearing Aid compatible receiver, Noise canceling microphone.
12. Vandal resistant and tamper-resistant hardware,


13. Easy installation/ replacement
14. Last number redial
15. Adjustable ringer and volume control inside

1.2 Telephone layout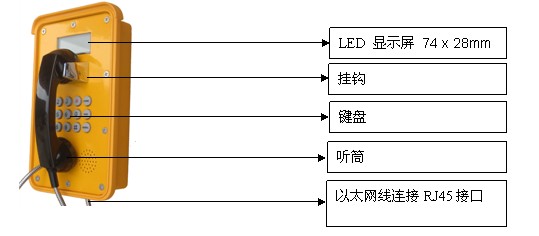 1. 3 Construction
1.3.1 Connection cable
Stainless steel connection cable to exchange. Well treated keep waterproof.
1.3.2 Mounting bracket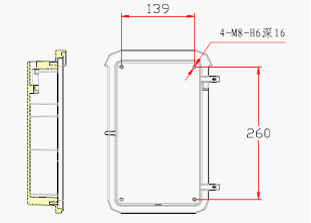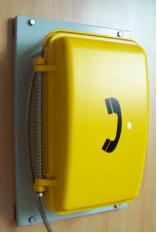 1.3.3 Handset
Kirk electro dynamic transducer for both handset transmitter and receiver
Spring cable or armoured cable to attach the handset to the telephone main unit
Stainless steel cable to connect exchange.
Inductive coupler fitted for hearing aid compatibility.
Handset integrity wiring to enable exchange to check if the phone is still operational.
1.4 ELECTRONIC
1.4.1 Main PCB
Well treated PCB used inside the phone.
Robust screw terminals used for the connection of ringer, handset, line in, hookswitch.
All connectors be greased in production.
VOIC OVER IP- SIP   
Item
this VoIP Phone
Adapter(Input/Output)
Input:100-240VAC 50~60Hz Output:5V/1A
Or POE optional

Port WAN

Port LAN

10/100Base- T RJ-45 for LAN, Auto MDIX
10/100Base- T RJ-45 for PC, Auto MDIX
Power Consumption Idle:
1.5W/Active:1.8W
LCD size
74 x 28mm
Operation Temperature
0~40℃
Relative Humidity
10~65%
Main Chipset
Broadcom
SDRAM
8Mbits
Flash
2Mbits
Size(W x H x D)
11.6×8×3 in.(295×205×75mm)
Weight
2.07lb.(0.94kg)
5.1.2. Voice Features
Support 2 lines SIP, SIP 2.0 (RFC3261)
Codec:G.711A/u,G.7231 high/low,G.729, G.722,G.726
Echo cancellation: Support G.168 and hand-free can support 96ms
Support VAD,CNG
NAT transverse: support STUN
Supports full duplex.
SIP support SIP domain,SIP authentication(none,basic, MD5),DNS name of server, peer to peer
SIP support 2 servers, user can through each server to calling in and out
DTMF:SIP info,DTMF Relay,RFC2833
SIP application: contain SIP call forward/transfer/holding/waiting/3 way conference/Paging and intercom/ click to dial/pickup/ joincall/redial/unredial.
Call control features: Flexible dial map, support hotline, empty calling no. reject server, black list for reject, authenticated call, no disturb, caller ID and so on.
Could dial use private server automatically when public server unregistered while private server is resgistered successfully
Support phonebook 500 records, incoming calls / outgoing calls / missing calls. Each supports 100 records
Support MWI
support conference call in server
Phonebook supports VCard standard
Support 12/24 time format.
Support daylight saving time
Support path, gruu
Support SIP Privacy.
5.1.3. Network Features
WAN/LAN: support Bridge mode.
Support PPPoE for xDSL
support VLAN
Support Stun penetration
Support DHCP get IP on WAN port
Qos supports Diffserv.
support network tools: contain ping,trace route,telnet client
5.1.4. Maintenance and Management
The phone supports post mode, can update firmware by post mode.
Supports different levels of administration.
Support Boot Monitor
Can upgrade firmware through boot monitor
access with different authority
support auto provisioning
Can config through Web, Keypad, Telnet
Can upgrade firmware and configuration file through HTTP, FTP, TFTP
Support syslog

Certification:


EMC: EN50121 (Railway application- Electromagnetic Compatibility)
EN55022: emissions
EN55024: immunity
Ingress Protection: GB4208-93 IP67
FCC
ITU-T Recommendations K21
Packing detail: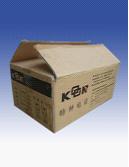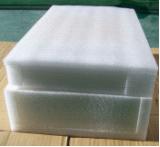 Unit size: 320×205×120mm,N.W: 5.5KG
1pcs in each inner CTN box, size: 43.3 x 27.6 x 19.1 G.W: 5kg
4pcs in outer CTN box, size: 56.6 x 44.5 x42 G.W: 17kg
20GP: 1000PCS
40GP: 2000PCS
40HQ: 2200PCS
VOIC OVER IP- SIP (Optional)
Connection type: RJ45 Socket inside sealed enclosure
Power supply: External 24V dc
Call set-up Protocol: Session Initiation Protocol(SIP)
Configuration: DHCP or STATIC IP address provisioning

Autodial telephone,handset emergency telephone, handfree emergency telephone, handset free emergency telephone,
Auto dial emergency phone, Metal emergncy telephone,sos telephone,help telephone,GSM telephone,help point,help phone, outdoor emergency telephone,Gaitronics,emergency call point,metal help telephone, camera phonepublic telephone,loud speaking phone,bank service telephone, elevator phone,window intercome,LCD telephone,hotline phone,talk a phone,cleanroom telephone,viking,weatherproof phone,SIP phone,voip phone, call point outdoor weatherproof phone,solar energy help phone,tunnel telephone,2G,3G telephone,trackside telephone