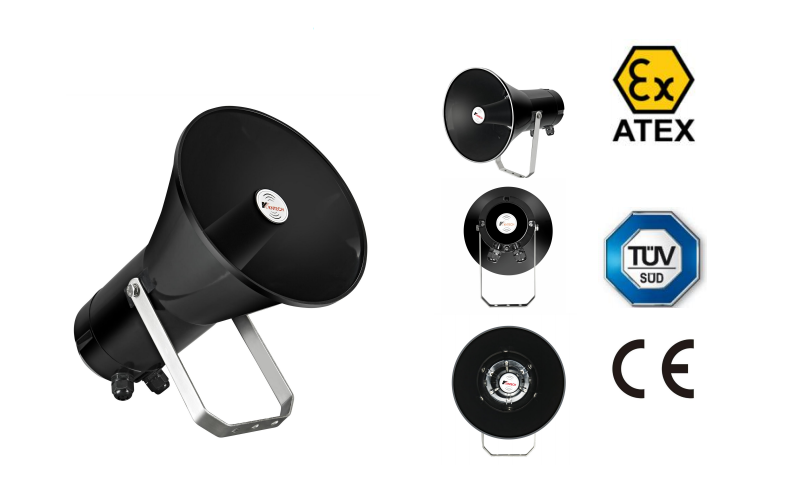 Flameproof speaker 15W
Flameproof speaker is a speaker specially designed for industrial hazardous areas. You can install the flameproof speaker together with the power amplifier outdoors. Explosion-proof horn is an important part of industrial paing system and paga system. When a dangerous situation occurs and broadcast notification is required, safe and reliable explosion-proof horn is particularly important.
The horn feature
1. Explosion proof Speaker design and certified by TUV ATEX standard.
2. Material/Colour: Anti-static Polyamide/Black
3. Waterproof rating IP66 dust proof IP66.
4. Service temperature range from -40 ℃ to +55℃.
5. For 360° lossless broadcast
6. fixed resistance KNLB-Ex5 without transformer.
7. For use public address and paging application
8. Application: Products are widely used in petroleum, metallurgy, chemical industry, sea oil, nuclear power, shipbuilding, tunnels and other projects requiring explosion-proof grade Speaker.
The explosion proof speaker atex paging type and marking

Frequency Response @ /1W/1m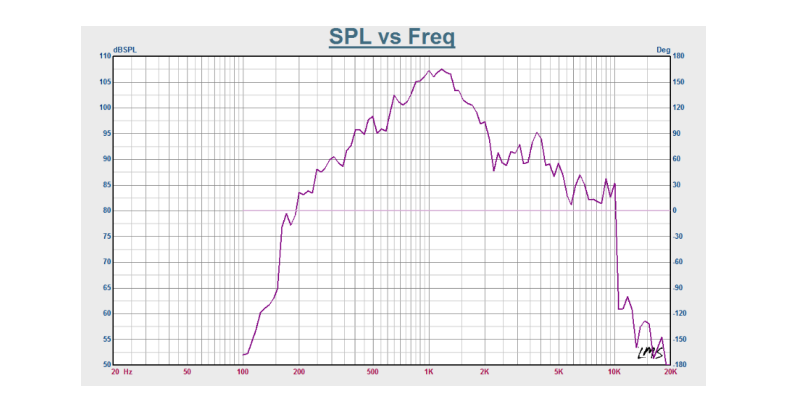 The size ahout it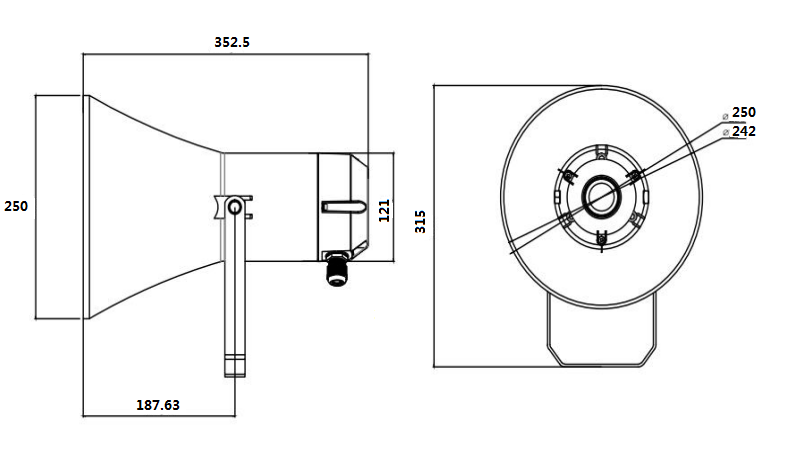 The explosion proof speaker installation dimension drawing
Packing
Unit size: 250(Ø)*352(L)mm
Unit G W: 3.7kg
1 pcs in a inside box. Box size: 270x270x390 cm G.W: 3.7KG
2pcs in a CTN box. CTN box size: 570x 290x420 cm G.W:7.8KG
---
==>>>> Product Specification
Type Description
The appearance of the speakers mold is the same, the difference built-in transformer or not.

Specification for all the speakers