KNZD-30 Emergency Intercom
We are the manufacturer of

Handfree telephone

intelligent audio digital doorphone intercom With POE power supply electrical equipment in hazardous areas
1. Stainless steel 304 body, vandal & tamper-resistant hardware, easy Installation.
2. Waterproof rating IP55 dust proof.
3. Support induction loop.(optional)
4. Hands-free button, double loudspeaker.
5. Lightening protection to ITU-T recommendation K.21.
6. POE power supply or DC12V.
7. Temperature range from -40 degree to +70 degree.
8. Support echo cancellation.
9. Remote software upgrade, configuration and monitoring.
10. Optional 7 minute time out to release the line if the handset is left off hook. This function
upon buyer's requirement).
11. The housing covered with a layer of reflective label for easy identification at night.Optional
12. Application: Tunnel, metro, railway, LRT, speedway, marine, ship,offshore, mine, power plant,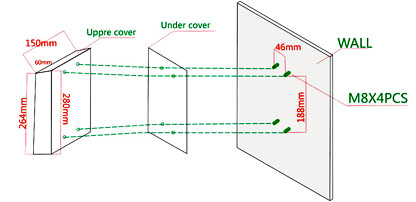 EN55022: emissions EN55024: immunity
Ingress Protection: GB4208-93 IP66 FCC
ITU-T Recommendations K21
EMC: EN50121(Railway application-Electromagnetic Compatibility)
PACKAGING
Unit size:210*135*44mm Unit: N.W:1.2kg
قد يعجبك: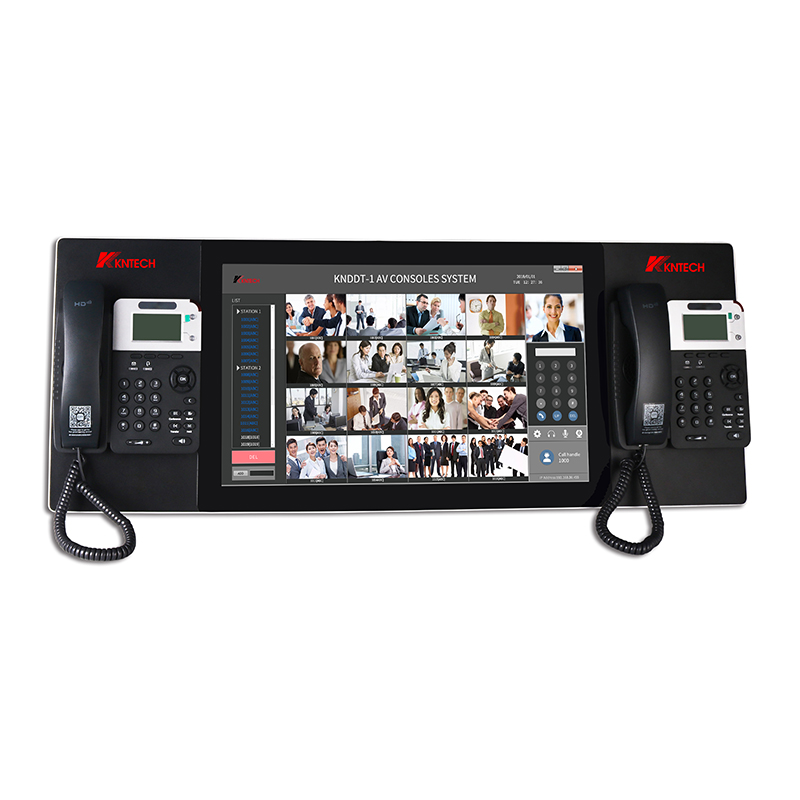 KNDDT-1-AV21
مركز وحدة تحكم المشغل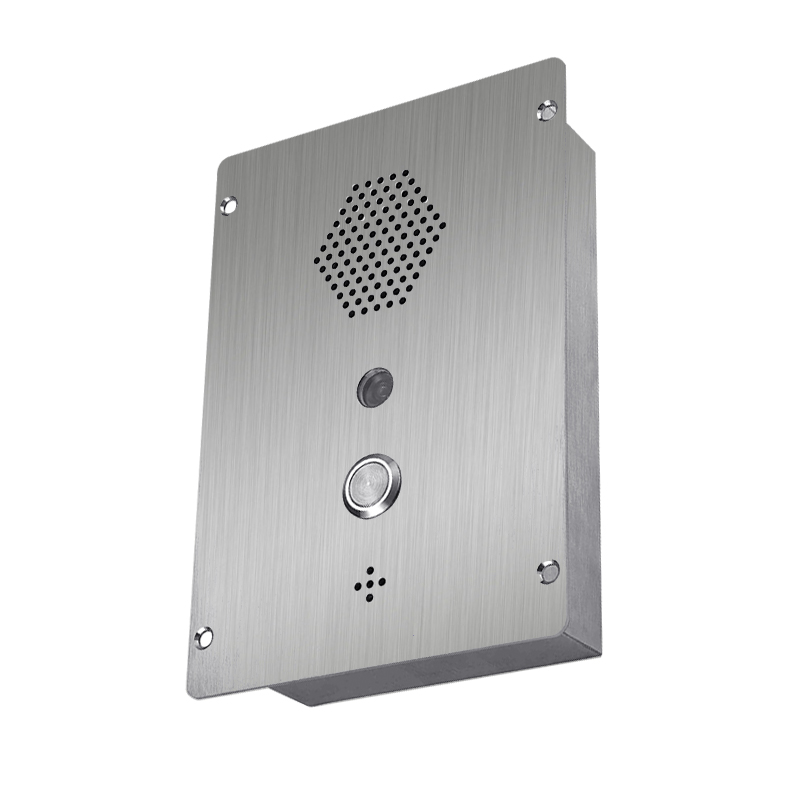 SPECIFICATION
VoIP SIP2.0 telephone DTMF dialing
MTBF:100000hours MTTR: 2 hours
Hotline (maximum length of each number is 16 digits)
Communication: Full duplex 2-way hands-free communication
Call Control Signaling:VOIP SIP Info(DTMF), RFC 2833(DTMF)
Power:Power over Ethernet, IEEE802.3af, Class 0 Local power, 12VDC,Idle 2W, Max 10W
Auxiliary Contacts:1 Aux Output, dry contact
Contact Ratings. Load: Resistive load
Rated load:0.3 A at 125 VAC; 1 A at 30 VDC
Rated carry current:1A
Max.switching voltage:125 VAC,60VDC
Max.switching current:1A
Audio Codes:G.711, G.722, G.729
Network:10/100 BaseTX Ethernet, RJ45 connectors, Cat5e or better
IP Protocols:IPv4, TCP, UDP, TFTP, RTP, RTCP, DHCP, SIP
LAN Protocols:Power over Ethernet(PoE,802.3af), WLAN(IEEE 802.3af), Network Access Control(IEEE 802.1x),STP(IEEE 802.1d), RSTP(IEEE 802.1d-2004)
Programming:Non-volatile flash memory programming and configuration through Web GUI
Management and Operation:DHCP and static IP, remote automatic software upgrade, centralized monitoring, status LED
Echo cancellation code:G.167/G.168