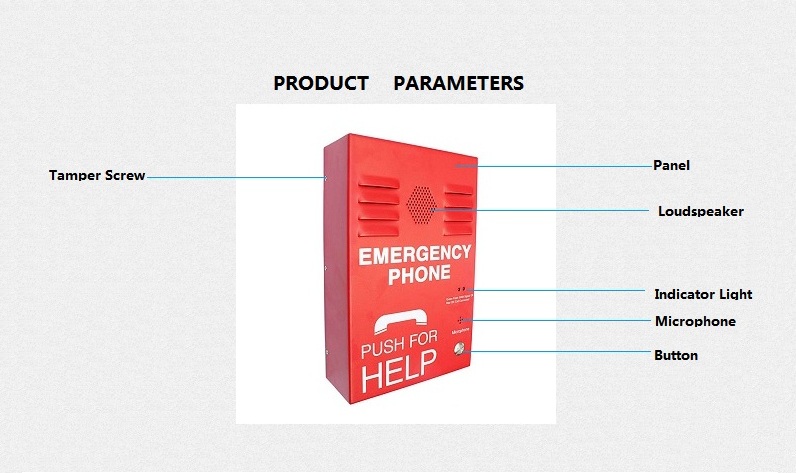 Elevator call button ADA
The elevator phone call button is usually installed in the elevator wall together with the installation panel in an embedded manner. Emergency telephone instructions should be posted next to it, and elevator phone usage should be provided.
Main Features:
1. Analogue/ IP SIP POE/ GSM Telephone
2. Metal body stainless steel 304 or 316 or CRS Cold-Roll Steel.
3. Identifying the push button can be customized in English or other language.
4. The phone affixed to the mount using 4 stainless steel tamper proof screws.
5. Push to talk, One button with memory for speed-dial call. Easy programmable. (we can also make the keypad built-in phone case for hidden).
6. LED indicators for incoming call optional
7. Wearable, waterproof, moisture proof, Vandal resistant and tamper-resistant hardware
8. Lightening protection to ITU-T K.21
9. Automatically release the line when the other far end hang up first.
10. Selectable 7 minute time out
11. Patch cable is industry standard CAT 3 telephone cable patch cable equipped with RJ11 connector.
12. Dry contact ready if customer need this for CCTV optional
13. Self healthy checking and trouble reporting automatically
14. Auto answer and auto stop
15. Induction loop ready for optional need 12V AC feeding.
CERTIFICATION

EMC: EN50121 (Railway application- Electromagnetic Compatibility)
Ingress Protection: GB4208-93 IP67
ITU-T Recommendations K21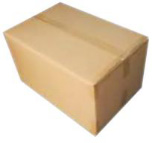 1pcs in each inner CTN box,
size: 43.3 x 27.6 x 19.1 G.W: 4kg
4pcs in outer CTN box, size: 56.6 x 44.5 x42 G.W: 20.25kg
20GP: 3000PCS, 40GP: 6000PCS, 40HQ: 7000PCS