Sip speaker

KNSIPSP-L4

KNSIPSP-L4 Network Horn Speaker is a simple-to-install outdoor loudspeaker that provides clear, long-range speech for remote speaking in video surveillance applications.

In live video monitoring situations, KNSIPSP-L4 enables an operator to remotely address people and deter unwanted activity. The loudspeaker can also play a pre-recorded audio file when it is manually or automatically triggered in response to an alarm event. KNSIPSP-L4 makes announcements possible from any- where with network connectivity. It easily integrates Voice over IP (VoIP) telephony systems that use SIP (Session InitiationProtocol).

The outdoor-ready KNSIPSP-L4 is easy to install. The loudspeaker has a built-in amplifier and supports over over Ethernet (PoE). It connects directly to an IP network with one network cable for communication and power. Despite its low power consumption, KNSIPSP-L4 enables a high sound pressure exceeding 95 dB. Being a standalone unit, KNSIPSP-L4 can be placed anywhere, enabling a flexible, scalable and cost-effective approach to system design.

The speaker comes with pre-recorded audio files and allows users to upload their own audio.

The sip speaker is made of metal material and has a good seal and weatherproof function. We can customize sip speaker according to the user, can provide different power sip speaker and poe power supply.Main performance index of the power amplifier output power, frequency response, distortion and signal-to-noise ratio, output impedance, damping coefficient, etc.

The SIP Speaker may be a Power-over-Ethernet (PoE 802.3af/802.3at) and Voice-over-IP (VoIP) public address indoor speaker that simply connects into existing native space networks with one CAT5/CAT6 cable affiliation. The sip speaker can use in the pbx system. The sip speaker plays multicast messages, freelance of the SIP setting. Its tiny footprint and stripped-down will depth permits the speaker to be discreetly mounted nearlyanyplace.

SIP wall speaker is an element of a speakers to be connected in an exceedingly computer network for the PA (Public Address) paging of ads, speech and music, in offices, factories, public places. the interior circuits incorporate a poet power provide.The SIP compliant wall mount indoor speaker designed for voice paging, loud ringing, and emergency/safety/security notification and alerting. The speaker is poet and doesn't need a furtherelectronic equipment. Common application environments include: schoolroom, factory (e.g., OSHA), warehouse, utility plant, shop, garage, lunch room, kitchen, etc.
SIP Speakers Unify your Paging and VoIP Network
When putting in a replacement VoIP System or paging system in your workplace, establishment, it's necessary to use a sip speaker to assist you broadcast.
Now, a paging system is critical, particularly in colleges, malls, and huge campuses. If you do not have already gotassociate degree analog electro-acoustic transducer in situ, extend your VoIP System that walk to incorporate IP Speakers as SIP endpoints. IP speakers that connect with your VoIP system as if they were another VoIP Phone or through zone managementlers to grant you control over wherever your message is extended to. to increase your reach, IP speakers will be connected to more cost-effective analog ceiling speakers permitting you to use your VoIP system to speak whereas saving prices on speaker hardware.
Take SIP Speaker for playback of live or pre-recorded announcements. This enduring speaker offers a fully-featured sound system with SIP protocol support. What's a lot of, it doesn't would like any further HW or SWinvestment.
Power electronic equipment Technology
A high potency and low consumption double D-Class electronic equipment will generate a most output power of 12W (2x6W) eight ohms with high sound quality. The electronic equipment is self-protected against overload and short output power. it's provided a second auxiliary output which might be dropped at another passive speaker to higher distribute the output power or to come up with a 100V-6W PA line.
we can provide the different type of speaker
We can offers a spread of economic, IP-based speakers, together with wall, bi-directional and ceiling tile speakers that ar value effective and straightforward to put in. Our industrial IP Paging Speakers also are compatible with VoIP (SIP a pair of.0) telephone Systems as a SIP Speaker.
We can offers a good type of IP ceiling speakers together with trade normal 8in spherical ceiling speakers, parallelogram drop-in speakers for false drop ceilings, similarly as wall mounted speakers and intercommunication system systems. Unify your electronic communication by combining your IP electro-acoustic transducer with a network clock or associate degree IP digital message board.
You May Like: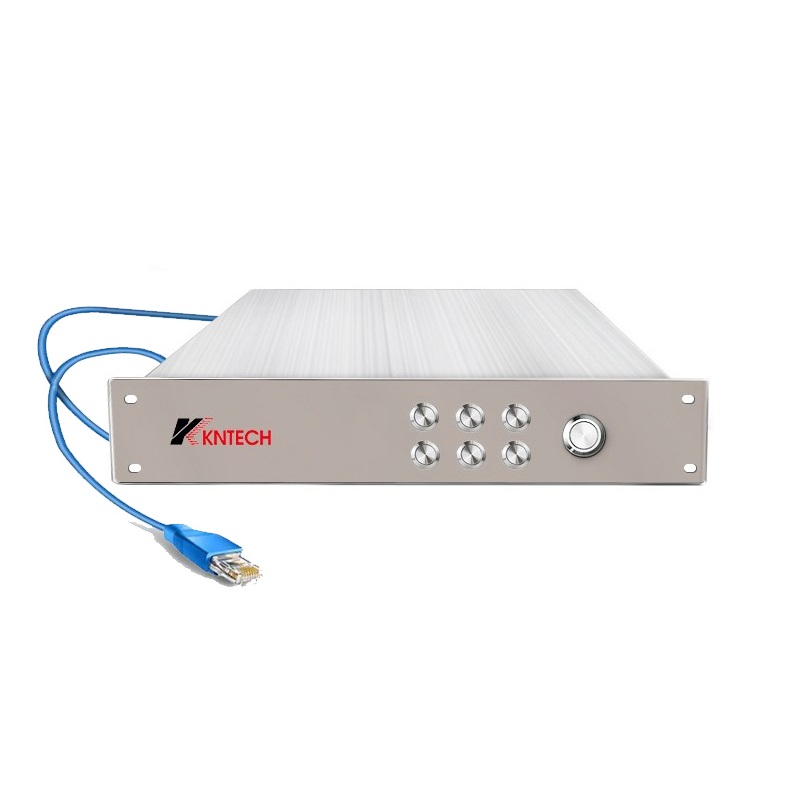 L5(30w)
Constant resistance horn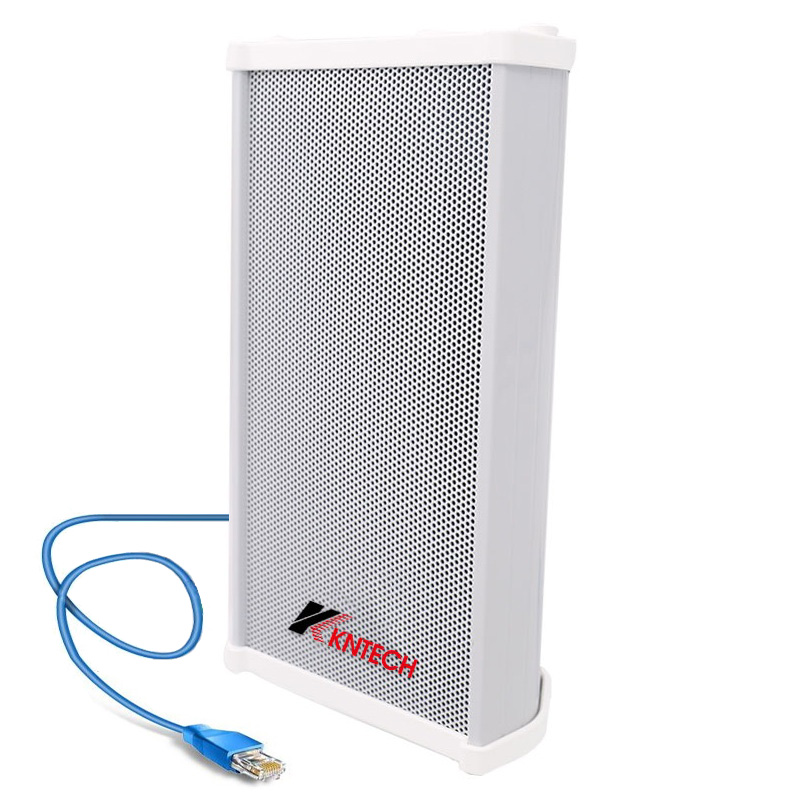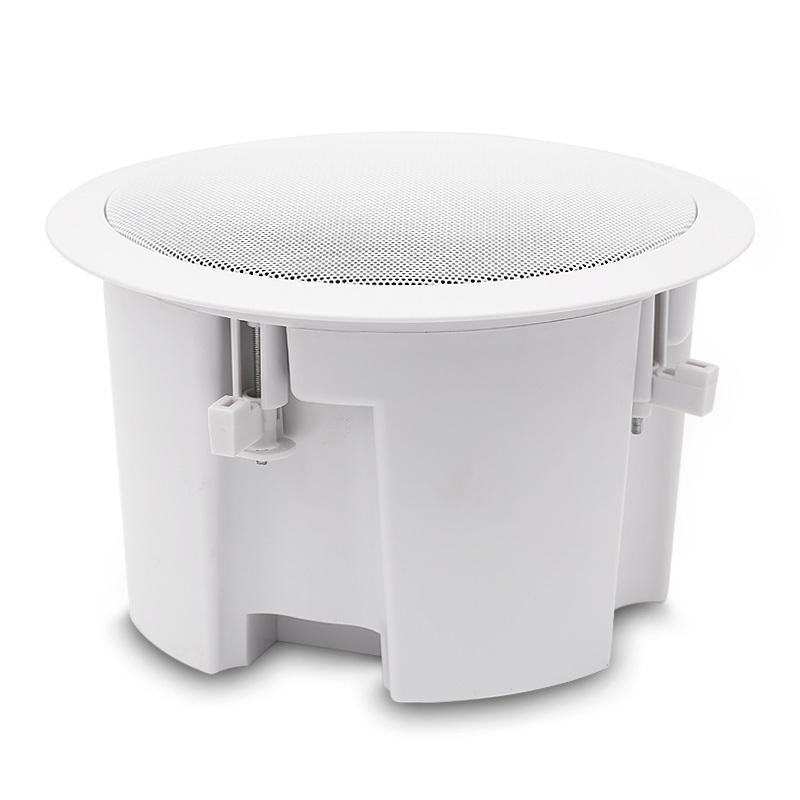 KNSIPSP_T-7W
Ceiling Speaker